Joe Rogan Reveals How Floyd Mayweather Could Flaunt His Wealth and Win at the Same Time
Published 02/27/2021, 12:00 PM EST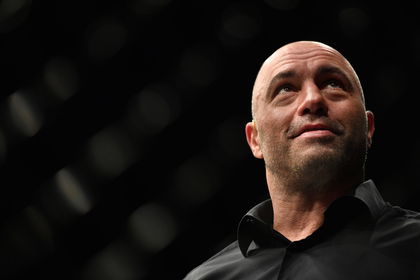 ---
---
The sport of boxing has seen many stout talents over the course of its existence. One name that has the potential to stand out is the undefeated, Floyd Mayweather. 'Pretty Boy' enjoyed one of the most prolific careers in boxing and hung his gloves following a celebrated 50-0 career. Not only that, but Mayweather lived a lush life and never failed to flaunt his exuberant lifestyle.
ADVERTISEMENT
Article continues below this ad
Recently, the world's renowned and the most loved UFC analyst, Joe Rogan, decoded how Floyd Mayweather stayed on top of his game while enjoying his life outside the ring.
In a snippet shared by PowerfulJRE, Joe Rogan alongside Dustin Poirier spoke about Floyd Mayweather and the discipline he possessed to stay the champion.
ADVERTISEMENT
Article continues below this ad
"He's the only guy who's been able to just be balling out of control, constantly flashing money, million-dollar watches, you know a fleet of super-expensive cars, and still f**ks everybody up. He's the only guy, literally the only guy!" said Rogan.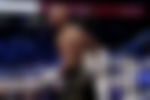 Rogan and Poirier discussed Floyd Mayweather's exemplary work ethic. They asserted that the best ever never went out of shape, no matter how many parties he attended prior to his fights. He always kept himself in his best version and got better with every fight he took.
Mayweather kept his boxing stint on top of anything else in this world, and that's how he ended up being the best in the sport.
Read – Canelo Alvarez Believes He Would Beat Julio Cesar Chavez if They Faced Each Other in Their Prime
Floyd Mayweather – the best pugilist we've ever seen?
Once 'Money' Mayweather turned professional in 1996, he never looked back. When 'Money' stepped into the ring for his debut against Roberto Apodaca, not many would have envisioned it to be the start of a boxing career for the ages.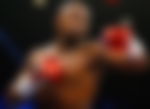 However, Mayweather repeatedly defied all expectations and showcased his abilities with his defensive lessons within the squared circle.
ADVERTISEMENT
Article continues below this ad
In his prolonged boxing run, Mayweather fought enormously talented boxers like Manny Pacquiao, Oscar De La Hoya, and Canelo Alvarez. However, no one could ever break his defense and leave him staggered. 50 men tried, but 'Pretty Boy' ensured that they all failed.
Even at 44, he keeps himself super fit and active, rooting to inspire the upcoming generation of boxing talents. He continues to flaunt his lavish lifestyle as well. It is a testament to how Mayweather could effortlessly compartmentalize the different aspects of his life.
What do you make of Joe Rogan's comments?
ADVERTISEMENT
Article continues below this ad