Joe Rogan's Advice to Terence Crawford Proves Ineffective
Published 11/20/2021, 1:02 PM EST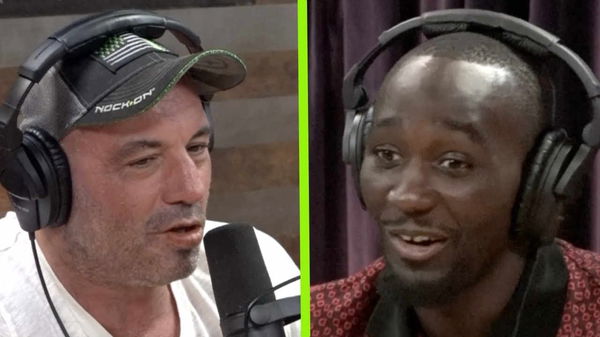 ---
---
Terence Crawford is now all set to face one of the most elite boxers in the current landscape – Shawn Porter. Considering that 'Showtime' has fought several top welterweights and has even been a champion before, he is definitely a major step up for 'Bud'. They head into battle Saturday (November 20, 2021) at the Michelob Ultra Arena in Las Vegas, Nevada.
ADVERTISEMENT
Article continues below this ad
This fight is a true treat for all those who love this sport to the core. Fans have always wanted Terence Crawford to be matched up with top fighters; after WBO's decision to make Porter a mandatory challenger, it seems things are finally turning out for Crawford.
ADVERTISEMENT
Article continues below this ad
However, Crawford recently pointed out that his promoter Bob Arum did not really step out of the way to make this fight happen and that he had to reach out to the WBO to make Shawn Porter mandatory.
It is well known that Arum and 'Bud' do not look eye-to-eye on a lot of things; given that his fight with Porter is the last bout on his Top Rank contract, Crawford will have to make a huge career decision after the Porter fight, regardless of the outcome.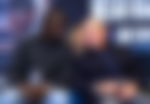 'Bud' has reiterated on multiple occasions that he is not afraid of taking big fights against top dogs like Errol Spence Jr, Keith Thurman, Yordenis Ugas, or even Keith Thurman. However, various Top Rank complications have held him back from giving fans what they truly want.
Shawn Porter is a perfect opponent for Crawford and fans now want to see him fight big shots in and around 147. There is a fair chance that if 'Bud' decides to stick with Arum again, we might never get to see a legendary fight like Spence vs Crawford.
But there might be a way out of this mess for Terence Crawford – he could completely ignore the advice that the iconic podcast host and UFC commentator Joe Rogan shared with him in 2019.
Terence Crawford might want to ignore Joe Rogan's 2019 advice
In August 2019, Terence 'Bud' Crawford appeared on the Joe Rogan Experience. Being a big fan, Rogan straightaway started off with a million-dollar question. Right away, he asked 'Bud' about the hold-up in finalizing a fight with Errol Spence Jr.
The champ highlighted that his achievements easily surpass everything Spence has done; however, he did not show disinterest in that fight and instead even pinned the blame on the back-end "ego" problems at Top Rank.
Joe Rogan then cited the case of Floyd Mayweather. Boxing's 'Pretty Boy' is not just famous for being the best boxer but is also famous for his "insane" wealth. Rogan posited that Floyd's ability to promote on his own has allowed him to figure out and disrupt the game.
However, Terence Crawford responded by saying that he does not see himself operating like that.
"Right, that's just not my style. Too busy!" argued Terence Crawford.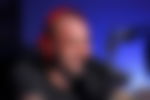 And, Rogan agreed. Moreover, he even advised Crawford to just "stay busy being Terence Crawford". 
"You're too busy right? You don't want to be promoting, that seems like a lot of pain in the a** man," advised Joe Rogan.
However, two years later, Crawford has now reached the edge of his contract with Top Rank. He is now all set to face Shawn Porter and it begs the question – is it time for Terence Crawford to finally break free and tap into self-promotion?
Should Crawford cut ties with Bob Arum?
In a recent interview, ahead of Porter vs Crawford, Bob Arum was asked about Terence Crawford's future at Top Rank. The 89-year-old did not seem to be dead set on retaining the three-division champion.
Instead of addressing the question directly, he started talking about the old times when he drew up deals with fighters on a fight-by-fight basis. He suggested that he might end up doing something similar with 'Bud'.
"Look, I remember when we didn't have these long-term contracts. As long as we did a good job and we produced for the fighter, and the events made sense for us, we continued to work together.
"If we produce for Crawford, I believe he'll stay with us, maybe on a fight-by-fight basis. We believe he will see we are doing the best for him," said Bob Arum.
However, this seems odd. If Arum was really determined to get Crawford to continue working with him, he would honor his per-fight purse guarantees. Instead of paying him in full and giving him what he deserves as a top p4p fighter, Arum wants to get him to sign onto individual fight contracts.
ADVERTISEMENT
Article continues below this ad
This is not the first sign of disrespect that Bob Arum has shown towards Crawford. In 2020, Arum even defamed and insulted his own fighter in front of the media and the world –
"Who the f**k needs him? He may be the greatest fighter in the world, but, hey, I ain't going bankrupt promoting him". To this, 'Bud' responded by asking his promoter to release him if he really felt that way.
ADVERTISEMENT
Article continues below this ad
Do you think Terence Crawford deserves better and would you like to see him fight other top fighters as well?
Enjoyed reading this article? Download our exclusive app to get 24x7 coverage, latest memes and social media banter. Click here to download.