Jono Carroll Secures Stunning Victory Over Andy Vences
Published 09/11/2021, 10:39 PM EDT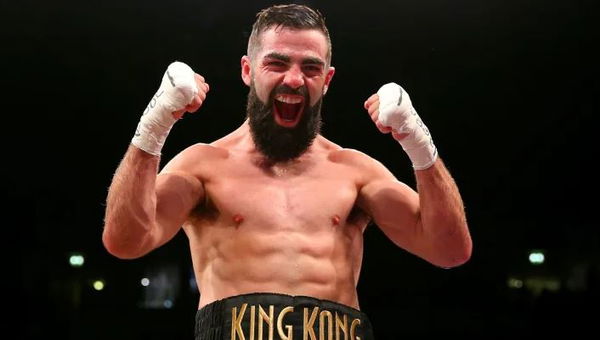 ---
---
Andy Vences and Jono Carroll finally clashed in the ring. Right from the get-go, their bitter rivalry hyped up this 10-round world title eliminator bout. Being on the undercard of Triller's 'Legends 2' main event between Evander Holyfield and Vitor Belfort, the two 130 lbs contenders gained mass recognition tonight.
ADVERTISEMENT
Article continues below this ad
After 10-rounds of heavy action, Jono Carroll defeated Andy Vences by majority decision. The two put an end to the rivalry and cleared the bad blood by touching gloves and embracing at the end of the fight.
ADVERTISEMENT
Article continues below this ad
With this fight being a world title eliminator bout, there was a lot at stake for both boxers. However, Jono Carroll made a dent in the 130 lbs division with tonight's performance. During his pre-walkout interview, the Irishman even said "I'm gonna eat this man's heart."
Both fighters seemed almost at par throughout the ten rounds. Right from round 1, Andy Vences and Jono Carroll gave it their all and did not show any signs of backing down at any point.
Here's a breakdown of what went down between Vences and Carroll –
Andy Vences and Jono Carroll went toe-to-toe
Vences and Carroll started off by 'feeling out' the intensity with jabs. Andy Vences kicked off round 1 by landing aggressive straight jabs. Being the taller fighter, Vences tried to create distance in between to block his opponent from fighting from the inside.
However, the Irishman showed great agility in his movement. With a full guard drawn up, he lunged towards the pocket to close the distance at all times.
The subsequent rounds saw Andy Vences try to create and maintain distance with his left glove up. He clearly aimed to land heavy cross shots by blocking Jono Carroll from entering the pocket.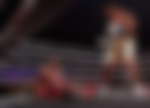 However, the Irish fighter was simply quick and agile enough and closed that distance with back-to-back 1-2-1 combinations. In rounds 4, 5, and 6, Jono Carroll took the lead by boosting the punching volume. Andy Vences's approach of maintaining distance and landing shots was proving to be ineffective. He picked up on this and started attacking his opponent's body. On the other hand, Carroll kept landing sharp jabs, crosses, and effective combinations.
Jono Carroll won the fight with impaired vision
Andy Vences boosted the intensity and volume of his punches in rounds 7 and 8. He landed constant body shots and heavy overhand rights on his opponent. At the end of round 8, the American even hurt Jono Carroll's eye and caused a slight cut.
ADVERTISEMENT
Article continues below this ad
At the beginning of round 9, the medical team even checked Carroll's eye. With the go-ahead from the doctor, Jono Carroll entered and dominated the second-last round.
The Irishman gave it his all, landed back-to-back combinations, and did not leave room for any openings in between. With the increased intensity, even commentator Shawn Porter rose and cheered on for the fighter from Ireland. At the end of round 9, Carroll screamed at his opponent – "Let's go, boy!"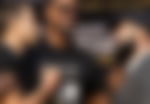 ADVERTISEMENT
Article continues below this ad
In the final round, both landed constant jabs and combinations. However, the 10-round bout ended, and both fighters touched gloves and embraced. This marked the end of their bitter rivalry.
What did you make of the fight?