Jorge Linares Diet: What Do We Know About His Eating Habits?
Published 05/29/2021, 8:50 AM EDT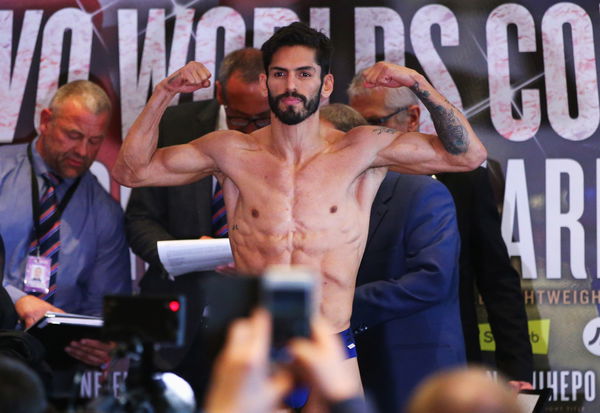 ---
---
Former three-weight world champion Jorge Linares is one of boxing's underappreciated champions. The 35-year-old has shown his class in the boxing ring for 19 years now. And he has no plans of stopping as he chases another world title.
ADVERTISEMENT
Article continues below this ad
The Venezuelan boxer will face Devin Haney in tonight's main event as he attempts to win another world title. And despite being the underdog, Linares looks to be in fantastic shape ahead of the fight. So we look at his diet and see how he maintains his incredible levels of fitness.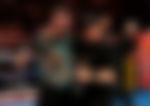 There is not much information available of the 47-5 boxer regarding the details of his diet. However, a few years ago, 'El Nino De Ora' did a QnA on Reddit and revealed his secret to staying fit throughout the year.
ADVERTISEMENT
Article continues below this ad
Linares replied to a fan's question regarding his diet and said, "I eat anything honestly. I've eaten Unagi before and loved it. I really enjoy Japanese cuisine. If I want to have Unagi I will, but I don't eat it because of the tradition. I always make sure to eat clean and healthy, which is easy to do in Japan, but in other countries I have to be more careful about what I eat."
READ MORE: Devin Haney's Last Five Fights: What Does it Mean for Jorge Linares?

How has a strict diet helped Jorge Linares?
The statement from Linares showed he does not follow a strict diet. However, he revealed he avoids unhealthy food and thus can stay in shape throughout the year. Moreover, since he lives in Japan, Linares has no problem maintaining his diet, given the lifestyle. So how has his diet helped the Venezuelan?
Thanks to his eating habit, Linares has competed at the top for 19 years now. Furthermore, his decision to avoid unhealthy food throughout the year has helped him compete in three different weight classes and win world titles in all three.

ADVERTISEMENT
Article continues below this ad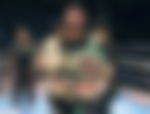 In addition, since it is not a rigorous diet, Linares can continue this even at 35. Therefore, it will be no surprise if we see Jorge Linares at the top of the sport for at least the next few years.
Do you think Jorge Linares could stick to his diet since he lives in Japan?
ADVERTISEMENT
Article continues below this ad