Julio Cesar Chavez Jr. vs. Anderson Silva: Main Event, Undercard Preview, and Predictions
Published 06/13/2021, 10:30 AM EDT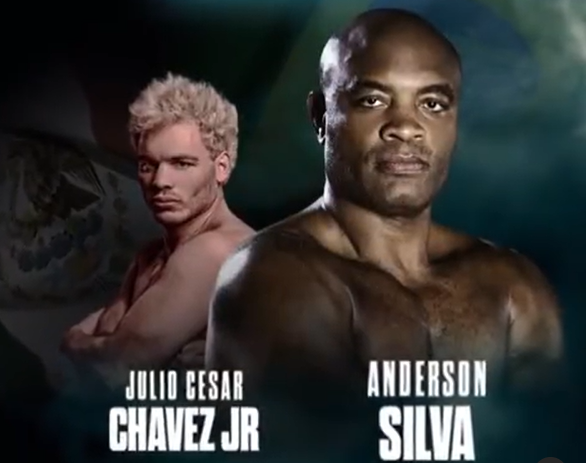 ---
---
UFC veteran Anderson Silva has followed the new trend of crossovers and will lock horns against Julio Cesar Chavez Jr. in a main-event boxing scrap on June 19. While there would be several more events on the same night, Chavez Jr. vs Silva can surpass them all for its unique features.
ADVERTISEMENT
Article continues below this ad
Firstly, it would allure the fight fans to see 'The Spider' enter the boxing ring against a veteran pugilist. Furthermore, the legendary Julio Cesar Chavez Sr. would also appear on the card and will take on his former foe Hector Camacho's son in the co-main event. All of it would happen at the Estadio Jalisco in Mexico and will be available live on the PPV. Here's a deeper look into the event.
Anderson Silva vs Julio Cesar Chavez Jr:- The Headliner
ADVERTISEMENT
Article continues below this ad
Though the 46-year-old Silva has passed his prime, he is still one of the biggest names in the combat world. He is an elite striker and can rightly beat anyone in a fight. However, Silva's nearing clash would monitor him under the boxing guidelines, which would favor Chavez Jr. in the ring. 52-5-1 as a pro boxer, Chavez Jr. is a fine pugilist, who can overtake anyone in a boxing collision.
However, Silva would dwarf him under every necessary physical attribute. The Brazilian fighter will enjoy a sheer advantage in height and reach, which can see him land shots from a range. Nevertheless, as a seasoned boxer, Julio Cesar Chavez Jr. can still dictate the pace and outwork 'The Spider'. Hence, only the in-ring collision can determine the better puncher between them.
Prediction: Julio Cesar Chavez Jr. beats Anderson Silva (via unanimous decision)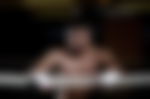 The Legend Returns in the co-main event
Julio Cesar Chavez Sr., one of the all-time greats in the sport will once again lace up the gloves to give a final showdown to his fans. It would be an exhibition under safety guidelines. However, Chavez Sr. can still shock the world at this age. He may not go for a KO, but can rightly showcase his sheer combination skills in the fight.
Meanwhile, Hector Camacho Jr. would try to avenge his father's loss, without sharing any vile relationship with the Mexican legend. That said, as Camacho Jr. is much younger and active compared to 'J.C', it's hard to see him losing the bout. Nevertheless, the six-round exhibition can bring the best out of both men.
Prediction:- Julio Cesar Chavez Sr. vs Hector Camacho Jr. ends in a draw.
Omar Chavez vs. Ramon Alvarez
The 10-round middleweight scrap would allow both men to end their two-year in-ring absences following defeats. While they will try to regain their winning ways, it intensifies the matchup under every parameter. The orthodox hitters can go right after each other from the very first round.
However, Omar Chavez is a bigger fighter than Alvarez, having a greater reach and height. Despite it being a must-win fight for both, we have to back Omar Chavez as his record and experience dwarf Ramon Alvarez.
Prediction:- Omar Chavez beats Ramon Alvarez via 7 round knockout
Damian Sosa vs. Abel Mina
17-1 as a pro, 'Samurai' Damian Sosa will take on an undefeated prodigy Abel Mina in a 10-rounds junior middleweight bout. The fight can go either way and both men can proceedings with one punch. However, we can also see it go the distance. As Sosa and Mina are two well-framed strikers, they wouldn't hesitate to make it dirty inside the ring.
Meanwhile, Mina would try to defend his unbeaten tag, which can add some extra fuel to the fire. However, Sosa has more experience in his corner and it can play a pivotal role in the fight. Considering this, we back 'Samurai' Sosa to claim the win.
Prediction:- Damian Sosa beats Abel Mina via split decision.
Kevin Torres vs. Jorge Luis Melendez
Kevin Torres has been on a tear since his debut as a professional boxer. While he suffered one loss and one draw in the earlier stage, he has 17 wins under his belt and 14 of them have come via stoppage. The 5'7" tall boxer will now go against Jorge Luis Mendez, who doesn't boast a similar prowess on paper.
Melendez, 13-7-2, has been on highs and lows throughout his journey so far. His last fight in February 2020 came as a unanimous loss against Cristian Bielma. Given their records, we back Torres to secure the win.
Prediction:- Kevin Torres beats Jorge Luis Melendez via 2nd Round KO
Mario Alberto Ramirez vs Pedro Castro
Mexican fighters Ramirez and Castro will collide in the second fight on the card. Ramirez (15-1-1) has only 4 KOs under his name. His rival Pedro Castro has a similar number of KOS in a record of 8-2-1. Given these numbers, the fight looks likely to go to the final bell. However, if one of them lands the power punch, it can close the show. That said, one contender would have to be the aggressor, and this looks unlikely.
Prediction: Mario Alberto Ramirez beats Pedro Castro via unanimous decision.
Erik Inzunza vs Carlos Daniel Acosta
Both the Mexican pugilists are trying to make a name for themselves in the professional circuit. However, they have achieved nothing sensational yet. Following a dominant run of seven unbeaten fights, Inzunza has suffered two back-to-back losses in his last two appearances. Hence, his 7-2 record might not intimidate his rival.
ADVERTISEMENT
Article continues below this ad
However, Acosta's 8-4 record isn't very intimidating either. Both fighters would look to make the most of the exposure of the event. Based on the records, we feel Inzunza will win.
Prediction:- Erik Inzunza beats Carlos Daniel Acosta via 4 round knockout.
What are your picks regarding the fight card?
ADVERTISEMENT
Article continues below this ad
Watch This Story: Top 5 Best Selling PPV Fights of Floyd Mayweather