Julio Cesar Chavez Sr. Tries to Take Off His Headgear Mid-Fight, Invites Canelo Alvarez to His Corner
Published 06/20/2021, 1:42 AM EDT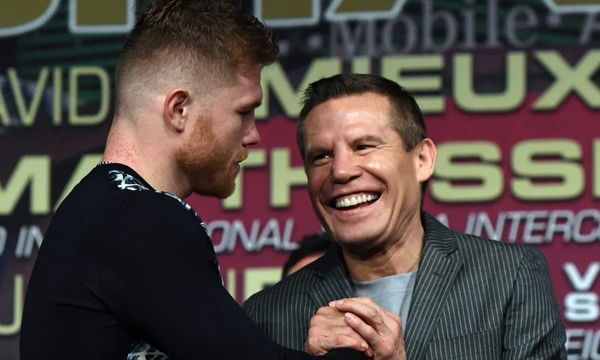 ---
---
The exhibition bout between Julio Cesar Chavez and Hector Camacho Jr. certainly lived up to expectations. Both fighters put on a show in different ways. In addition, there were many talking points surrounding the exhibition as both fighters engaged in a brawl.
ADVERTISEMENT
Article continues below this ad
The two fought as the main event of a unique card that featured the boxing comeback of UFC legend Anderson Silva. And although it was an exhibition bout, Chavez and Camacho Jr. put on a show for fans with an exciting fight.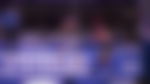 ADVERTISEMENT
Article continues below this ad
How did the fight between Julio Cesar Chavez and Hector Camacho Jr. pan out?
Both fighters started brightly as they came out and engaged with each other. As predicted, the 107-6-2 boxer targeted the body and landed some fast combinations to the torso in the early rounds. Camacho Jr. showed his speed and movement and countered. This made for an exciting fight. Chavez even landed a fight after the bell.
The third round brought the biggest talking point of the fight. Chavez landed a barrage of body shots and stamped his authority on the fight. However, after the bell, Camacho Jr. threw a punch back at Chavez, and Chavez retorted. The two then engaged in a verbal battle in the ring, and Camacho Jr. asked Chavez to take off his headgear.
Chavez Sr. and Camacho Jr. just tore off their headgear. But the referee wouldn't let them continue like that. Now, Canelo is in the ring. He's going to corner Chavez Sr. This is wild. #TributeToTheKings

— Marc Raimondi (@marc_raimondi) June 20, 2021
Canelo Alvarez joined Chavez's corner
Both fighters then took off their headgear and took to the center of the ring. However, their families ringside, and the referee objected, and thus, despite the heated debate, they had to put the headgear back on.
Chavez then surprised everyone by calling Canelo Alvarez into the ring. Alvarez joined Chavez in his corner as the two fighters prepared for the fourth round. And the last round brought more excitement as the verbal battle boiled over.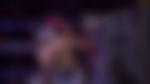 ADVERTISEMENT
Article continues below this ad
Chavez and Camacho Jr. threw everything but the kitchen sink at each other. However, neither fighter could get the knockout. In typical Chavez fashion, the Mexican targeted the body. And despite his best efforts, Camacho Jr. survived.
Ultimately, the exhibition bout served its purpose. Chavez and Camacho Jr. both set out to entertain, and that's what it was from start to finish. Moreover, Chavez seems to have enjoyed his final run in the sport.
What did you make of the Julio Cesar Chavez vs Hector Camacho Jr. bout?
ADVERTISEMENT
Article continues below this ad