Justin Bieber Pegged to Be "The Next Jake Paul" by a Renowned Person in Stunning Claim
Published 05/10/2022, 6:11 PM EDT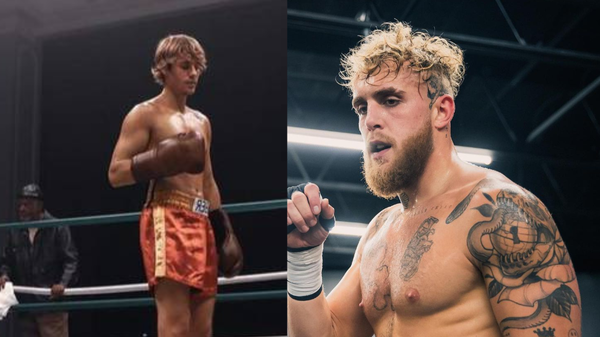 Over the years, Justin Bieber has made several appearances during boxing events. Thus, he has been a common face for boxing fans. Interestingly, he can box.
ADVERTISEMENT
Article continues below this ad
The renowned American singer's passion for boxing is not limited to watching the sport. Per reports, Justin Bieber has been taking secret boxing lessons. This was recently highlighted by a famous American screenwriter named Gregory Allen Howard.
ADVERTISEMENT
Article continues below this ad
Gregory Allen Howard, in an exclusive interview with Vegas Insider, revealed Bieber is taking secret boxing lessons. He also talked about his desire to feature Bieber in a Rocky-Esque movie that could potentially feature Oscar-winning actor Morgan Freeman. Moreover, Howard made a startling comment about Bieber by mentioning YouTuber turned professional boxer, Jake Paul.
Howard said, "From what I've seen of Justin Bieber, he has the talent and the boxing skill to crossover from an entertainment background into boxing – he has the ability to become the next Jake Paul."
Watch This Story: Most Expensive Watches Owned by the Richest Boxer in the World Floyd Mayweather
"I saw Justin spar and he's got skills. I'm not telling you he's ready to be the middleweight champion of the world but he's not bad. The hard thing in a boxing movie is to move like a boxer. Justin Bieber apparently was taking some lessons, he was really quite credible. There's a little clip of him on YouTube or something. He's very credible as a boxer." 
More details about Justin Bieber's role in the Rocky-Esque movie
While talking to Vegas Insider, Howard also detailed Bieber's role in the Rocky-Esque movie.
He said, "We are trying to get Justin Bieber to play Dmitriy's character. I was talking to his manager and his manager was going to be a producer of the movie. So we tried Justin but it was a little difficult at the time because he's in demand."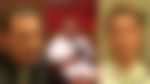 "I was close to getting Morgan Freeman to play Jimmy O' because the people in Morgan's company loved the script." 
Who is Dmitriy Salita?
Dmitriy Salita is a kid who was born in Ukraine and moved to New York, USA, to become a professional boxer. The Ukrainian-born American professional boxer has a spectacular record of 35-2-1. Out of his 35 victories, 18 came by the way of knockout.
He once fought the then-WBA light-welterweight champion, Amir Khan, on December 5, 2009. However, he failed to grab his hands on the gold. Despite that, his other loss was against Gabriel Bracero in 2013, which is also his last professional bout to date.
Besides these two spots, he has had an illustrious boxing career, winning IBF international, WBA international, and WBF Junior Welterweight world titles.
The Rocky-Esque movie Howard desires Bieber to play a role in is based on Salita.
"The project is called: Knockout. The arc of it is this Ukrainian kid – Dmitriy Salita – escapes war in his country and moves to Bedford-Stuyvesant, New York, which was dangerous – Mike Tyson was from there." – Howard said while sharing details about the movie.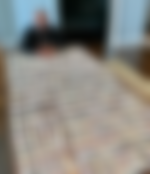 "Dmitry was getting his ass kicked and his older brother, Misha, takes him to Jimmy O' Pharrow's famous boxing gym and Jimmy teaches him about not just boxing, but about life."
"The story is about Jimmy mentoring Dmitriy, really becoming a surrogate father to him, and the journey they take together. Dmitry became like a son to Jimmy. He learned how to be a man in the vision of Jimmy and together they triumphed in the ring – it's Rocky-esque." – Howard concluded.
Justin Bieber and his boxing appearances with Floyd Mayweather, Logan, and Jake Paul
Celebrities like 50 Cent, Sylvester Stallone, Jake, and Logan Paul have stayed relevant to the sport of boxing. Another huge celebrity who is often talked about in the boxing world is none other than the renowned singer, Justin Bieber.
Once Justin Bieber accompanied Floyd Mayweather for his ring walk against Filipino legend Manny Pacquiao in 2015 at the MGM Grand Garden Arena.
Meanwhile, Pacquiao walked out with renowned talk-show host Jimmy Kimmel dressed as Bieber as a spoof.
Moreover, he came to support Mayweather's now-former opponent, Logan Paul, for his rematch against KSI in 2019 at the Staples Center in Los Angeles, California.
ADVERTISEMENT
Article continues below this ad
Another appearance Bieber made at a boxing event was for Jake Paul vs Ben Askren. This was a special appearance by the Grammy-award winner as he did a live performance for the event.
Jake Paul vs Ben Askren took place took place at the Mercedes-Benz Stadium in Atlanta, Georgia, under the banner of Triller Fight Club on April 17, 2021.
ADVERTISEMENT
Article continues below this ad
Bieber graced the Mercedes-Benz Stadium with his live performance before the main event clash.
What do you make of Howard's startling Jake Paul comments regarding Justin Bieber? Do share your thoughts with us in the comments section down below.