KSI Thinks Jake Paul Will Fight Floyd Mayweather, 'No One Cares' About Logan Paul
Published 02/25/2021, 7:30 AM EST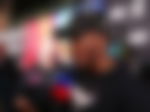 ---
---
YouTuber, and rival of the controversial Paul brothers, KSI, has made a bold claim about the siblings. The internet sensation claimed 'The Problem Child' Jake Paul has a better chance of taking on Floyd Mayweather than his brother Logan.
ADVERTISEMENT
Article continues below this ad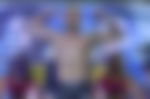 KSI was part of the first professional boxing event that featured YouTubers when he took on Logan Paul. Since then, the Brit has been in constant rivalry with younger brother Jake. However, he has now made a surprising admission.
ADVERTISEMENT
Article continues below this ad
Speaking on the 'Sidemen' YouTube channel, the YouTuber star said, "I don't think the Logan one's going to happen, you know. I don't think it's going to happen." 
In addition to this, KSI said, "I think Jake vs. Mayweather is more likely to happen." He followed it up with an explanation and said, "No one cares because Logan's never won a fight." 
These comments showed his opinion on the controversial exhibition fight between his former opponent and Mayweather.
Clearly, the Londoner doesn't value Logan Paul's exploits when compared to his younger brother's. Moreover, his comments showed that he feels Jake vs. Mayweather would sell better than Logan vs. Mayweather.
READ: Jake Paul vs Logan Paul: Who is the Better Boxer?

Why is KSI commenting on the Paul brothers?
The English YouTuber took on Logan Paul on two separate occasions. The first fight was a white-collar amateur boxing event, which ended in a draw. Subsequently, the pair locked horns in a professional boxing event in 2019.
KSI got the decision victory and the bragging rights. Ever since that fight, rumors suggested he would fight the younger brother Jake Paul. However, 'The Problem Child' has gone on a different route and has chased other opponents.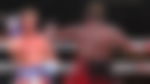 ADVERTISEMENT
Article continues below this ad
KSI also had a lot to say about 'The Problem Child' and his call-out of UFC star Conor McGregor. As you can expect, the Brit felt Paul had no business calling out the former UFC champion.
According to the YouTuber, the fight against Jake Paul will happen as, despite Paul chasing different opponents, the internet sensation has promised to fight him. Therefore, it will be interesting to see if 'The Problem Child' would entertain a fight against KSI, especially if he gets a fight against Mayweather instead.
What do you make of these comments from KSI? Do you think this only adds to the YouTube drama in boxing?
ADVERTISEMENT
Article continues below this ad
READ: OPINION: Floyd Mayweather vs Logan Paul and Ben Askren vs Jake Paul Is Not Helping Boxing