Laila Ali Will Never Forget Muhammad Ali's Words Even After His Death
Published 01/16/2023, 7:45 AM EST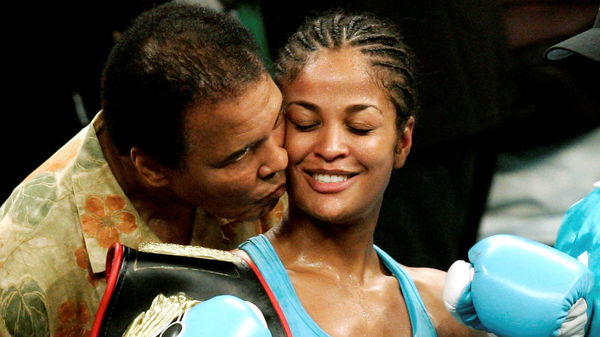 Laila Ali, the former multi-weight division champ in women's boxing never came across a man who is as influential as her father Muhammad Ali. Dubbing herself the rebel in the family, Ali believes it is her father's genes that defined the course of her action at the end of the day. Though she claimed she was never an obedient child, she was mature enough to pay heed to her father's words that have a long-lasting impact on her life.
The undefeated female boxing dynamo shared the best piece of advice that she received from her father. According to her, she is passing over this generational thought process to her children.
What piece of advice did Laila Ali receive from her father?
ADVERTISEMENT
Article continues below this ad
The greatest heavyweight boxer of all time is no more in this world, but his words are still shaping the lives of many people. He died on June 3, 2016, after battling with Parkinson's for the later part of his life.
"My father gave me some really good advice young, and it's stuck with me ever since. I really truly live by it is never to step on others to get ahead that can be applied to so many different areas of my life and it's something that I'm teaching my kids", said Laila Ali, in an interview with Larry King.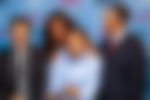 ADVERTISEMENT
Article continues below this ad
The 45-year-old has gone through a lot of hardships in her life. In her opinion, the people of this generation are more self-centered. They feel better when they can say something negative about somebody, unlike her father. Despite being the most famous man of his time, Ali is known to have never looked down on anyone.
A real fan would say, Ali was so down to earth that he never felt embarrassed talking to a janitor or anyone else for that matter. Instead, 'The Greatest' brought smiles to common folks' faces.
It is safe to say that Ali believed in how much one can give back to society. This is one of the reasons he was involved in several controversies outside the ring. Besides his daughter, the boxing legend will always remain an inspiration to millions across the planet.
ADVERTISEMENT
Article continues below this ad
What do you think of Laila Ali's revelation? Let us know in the comments below.
Watch This Story– Muhammad Ali's Daughter Laila Ali's Lavish Lifestyle: Net Worth, Business, Family, And More
Edited By: Shibu Immanuel