Legendary Boxing Analyst Calls Manny Pacquiao "Washed Up And Vulnerable"
Published 03/19/2021, 2:01 PM EDT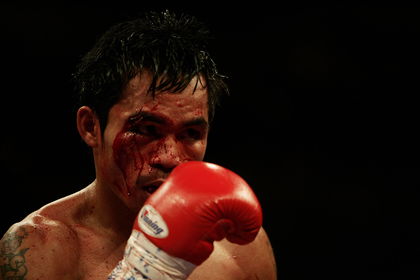 ---
---
Manny Pacquiao ranks among the most prominent faces of boxing. The Filippino Senator has hung around the sport for a substantial period and has accrued paramount stardom. He separates himself from modern-day boxers with his magnetic in-ring techniques and is still cited as a terrifying prospect in the sport. Despite this, the legendary boxing analyst, Larry Merchant, feels the 42-year-old is washed up.
ADVERTISEMENT
Article continues below this ad
The former HBO broadcaster and the renowned boxing expert recently interacted with SiriusXM. Here, he gave his take on the sport's only octuple world champion.
Merchant asserted several boxers root for the Manny Pacquiao fight today just because of the money and hype it carries. Furthermore, he claimed that 'Pacman' was washed up and vulnerable to defeat, giving the young forces of the sport a better chance against him. (h/t World Boxing News)
ADVERTISEMENT
Article continues below this ad
However, he admired the 'Pacman' for what he brought into the sport. Merchant even referred to Pacquiao on the level of the boxing great, Muhammad Ali.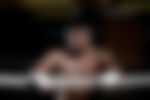 'Pacman' didn't compete for the whole of 2020, yet stayed in the news headlines for his outside-the-ring activities. A few months back, his team was in serious talks to stage a fight with Ryan Garcia in the mightiest way possible. But the fight couldn't reach terms, and Manny Pacquiao's 2021 return got delayed.
Also, he has revealed no news on hanging up his gloves from the sport.
Read – Floyd Mayweather Reveals What He Told His Kids About Winning and Success
Is Manny Pacquiao really washed-up?
'Pacman's last fight was in 2019 against Keith Thurman for the WBA welterweight title. Here, he gave his best shot in the ring and took this contest to the final bell to claim a split decision win with 115, 113, and 115 on the judges' scorecards.
ADVERTISEMENT
Article continues below this ad
In an illustrious boxing run, Manny Pacquiao has touched gloves with countless bigwigs from the game. He's remained a fan favorite ever since his debut almost a quarter of a century ago.
But considering his age, it's unquestionable that 'Pacman's time under the bright lights is waning. This might not be visible in his performance, but the latter won't realistically box like his prime version from hereon.
Nevertheless, that doesn't take anything away from the astonishing achievements he's accrued. Moreover, his fans are curious to know when he will end his in-ring hiatus.
ADVERTISEMENT
Article continues below this ad
Do you agree with Larry Merchant's statements on Pacquiao?