'Let's Drop All the Belts'- Eddie Hearn Makes a Ridiculous Suggestion to Tyson Fury and Anthony Joshua
Published 12/17/2020, 7:20 AM EST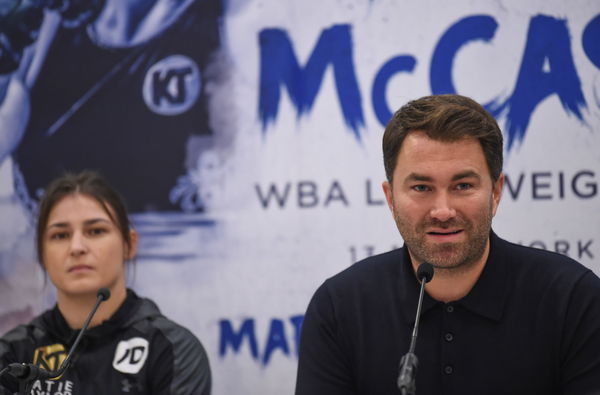 ---
---
Famed promoter Eddie Hearn spoke out on the DAZN platform ahead of Golovkin vs Szeremeta that will go down on December 18. Hearn had plenty to say about 'GGG' as well as the most viable way to fix boxing. However, fans were most excited to hear the news regarding Anthony Joshua vs Tyson Fury, which is the talk of the town.
ADVERTISEMENT
Article continues below this ad
Eddie Hearn has been involved with some massive fights as of late, and Joshua vs Fury is arguably the biggest. The winner of the fight would unify all the institutional titles and possibly become the heavyweight GOAT of the modern era. However, as is with all high-profile fights, getting the boxers into the ring is easier said than done.
Eddie Hearn provides Anthony Joshua vs Tyson Fury update
ADVERTISEMENT
Article continues below this ad
Hearn who has been at the helm of Joshua's career is keen to make sure the bout takes place with all belts still intact. The presence of Oleksandr Usyk complicates things as he became the mandatory challenger, and Hearn was sure to touch on the complications of the heavyweight division. However, it's hard to deny that the division is buzzing with high-level talent that has drawn fans in.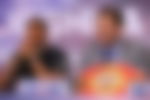 "I've obviously worked very closely with Oleksandr Usyk, and I class him as a friend. They're in a strong position where they know they are the mandatory challenger. But at the same time, we have a fight on our hands, and sorry to the governing bodies, that eclipses all belts. We just gotta be a little careful because you may be on the verge of going you know what, let's get rid of politics right now. Let's just drop all the belts, cause if we lose one belt we might as well lose them all."
"It gets to the stage that you have the biggest fight in world boxing, you're paying each governing body hundreds and hundreds of thousands of dollars. Now, you've got another guy who probably wants seven figures to step aside. We just gotta be careful because ultimately the aim of this fight has always been to be for the undisputed championship. When Anthony Joshua came into my office many years ago, that was always the dream and we'll do whatever we can to make sure that every belt in boxing is on the line in the Tyson Fury fight. What we won't do is we won't be held to ransom and let politics get involved in a fight that boxing needs."
"2021 needs to bring us Joshua vs Fury"- Eddie Hearn
ADVERTISEMENT
Article continues below this ad
Additionally, Eddie Hearn spoke about the sheer significance that a fight between Joshua and Fury holds for the sport. He explained the insurgence of 'showcase fights' and how traditional bouts rooted in meritocracy still remain the demand of fans.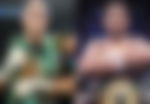 Hearn concluded, "We've done YouTube events, you saw the other day Mike Tyson vs Roy Jones do a fantastic number on pay-per-view. If we don't start making these kinds of fights, then that kind of thing will become the norm. I don't mind it sprinkled in but we have to remember what is great about our sport and that is the best vs the best. 2021 needs to bring us Joshua vs Fury…So belts or no belts you will see Fury against Joshua but we hope everyone is sensible, everyone uses common sense and that great fight can be for the undisputed championship of the world."
ADVERTISEMENT
Article continues below this ad
Despite the likely roadblocks, there's no doubt that Anthony Joshua vs Tyson Fury is the fight that needs to be booked. The bout has been in the works for far too long, and fans are keen to finally see one face of heavyweight boxing.