Logan Paul Checkmates Floyd Mayweather With Explicit Question
Published 06/28/2022, 12:45 PM EDT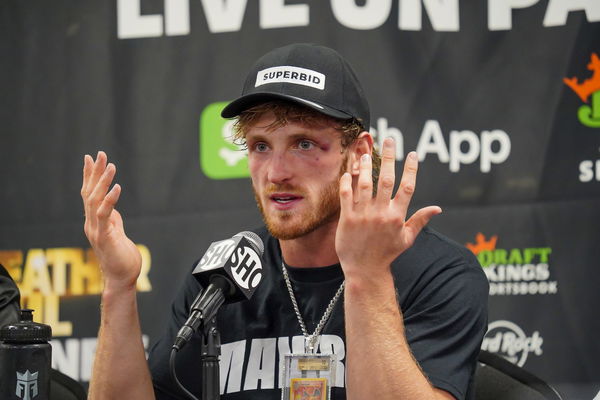 Logan Paul vs. Floyd Mayweather was one of the most anticipated fights of 2021. Billed as "Bragging Rights", the bout took place at the Hard Rock Stadium in Miami Gardens, Florida. But it ended up being a controversial match as Paul accused Mayweather of not giving him his share of the money. 
ADVERTISEMENT
Article continues below this ad
Furthermore, Paul mentioned in the 'True Geordie' podcast, "There was a press conference or something the other day. And he (Floyd Mayweather) had the audacity to tell the media that I asked for a rematch." 
ADVERTISEMENT
Article continues below this ad
He further added, "Let me just set the record straight. Why the f**k would I ask for a rematch? For someone who doesn't pay you for the fight. If I haven't been paid for the first one, why on God's green earth, would I ask you for a second fight knowing damn well that I'm probably not gonna get paid the money that I was owed for my work. You dumba**. Second of, they asked us for a rematch." 
Apparently, the YouTuber is not at all interested in a sequel with Mayweather, as he has not paid Paul's share of the money the first time. 
Logan Paul reveals the amount of money that Floyd Mayweather owes him
The Logan Paul vs. Floyd Mayweather fight made numerous headlines due to the stature of the two combatants. With two such big names, it is certain that a massive amount of money was on the line. Paul has mentioned Mayweather not paying his money in several interviews and podcasts. But he has revealed the amount that 'Pretty Boy' owes him on Andrew Schulz's podcast. 
'The Maverick' was invited as a guest on the FLAGRANT podcast. As the episode progressed, Paul was asked about how much Mayweather owed him. To which he replied, "Millions, probably just under 5." 
ADVERTISEMENT
Article continues below this ad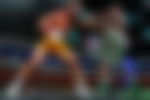 The YouTuber revealed that 'Money' owes him roughly an amount less than $5 million. Paul has not entered the boxing ring since his match with Mayweather. But fans are excited to see him back in the ring again. There are rumors about him fighting UFC fighter Paddy Pimblett next, but there have been no official announcements yet. 
ADVERTISEMENT
Article continues below this ad
WATCH THIS STORY: 5 Most Viewed Episodes of Logan Paul's Impaulsive Podcast
On the other hand, Mayweather last fought former sparring partner Don Moore in May 2022 in Abu Dhabi. Meanwhile, what are your thoughts about Paul's remark? Share it in the comments section below.