Logan Paul Denies Getting Knocked Out by Floyd Mayweather: 'Shut the F*** Up'
Published 06/08/2021, 4:52 AM EDT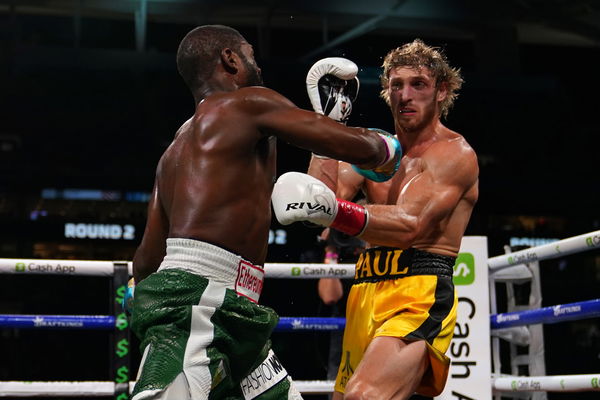 ---
---
The exhibition bout between boxing superstar Floyd Mayweather and YouTube sensation Logan Paul has given rise to many talking points in the sport. One of the biggest so far has been the rumors that Mayweather accidentally knocked out 'The Maverick' and then held him up.
ADVERTISEMENT
Article continues below this ad
These claims came up after videos showed Mayweather landing a hard left flush on Paul's chin. Subsequently, Paul leaned it on Mayweather to clinch, and it looked like 'TBE' held him up. However, 'The Maverick' has now denied these claims and shut them down.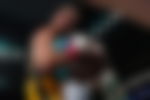 The 0-1 boxer took to his Instagram story to address these rumors, and the videos have since gone viral. He spoke about the video and how it looks and then said, "People are trying to spin it and say that he knocked me out, and caught me and kept me up to the keep the fight going to the eighth round. Shut the f**k up. Like, just shut the f**k up. Like, stop trying to discredit what happened last night."
ADVERTISEMENT
Article continues below this ad
Thus, this comment showed that Logan Paul is undeterred by these rumors. The YouTuber-turned-boxer described it as the best day of his life and is clearly not looking too much into the haters. Moreover, his comments showed he wants people to appreciate what happened.
WATCH THIS STORY: Logan Paul's Gruelling Training Routine For Floyd Mayweather Fight

Logan Paul admits Floyd Mayweather landed big shots
The videos Paul is addressing in his comments have confused many people. However, when you analyze the fight, it is clear to see that Paul is just going in to clinch. This was a tactic 'The Maverick' used throughout the bout. And although this tactic was another heavily criticized move, Paul did it every time Mayweather had any success.
ADVERTISEMENT
Article continues below this ad
However, he admitted that 'TBE' had many good shots. He said, "Make no mistake, he got a lot of good punches in. There's a couple of photos [where] I got f***ed up [by] a couple of shots. I didn't know my face could, like, make that shape. But never rocked, never blacked out, never obviously, got knocked out."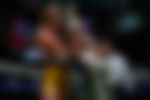 Therefore, with this statement, he confirmed that the former multi-weight world champion certainly hurt him. However, he reiterated he was not even rocked, let alone knocked out.
ADVERTISEMENT
Article continues below this ad
What do you make of these comments from Logan Paul? Do you think he is right and that Mayweather did not knock him out?