The Only Way Logan Paul Can Beat Floyd Mayweather
Published 05/31/2021, 12:30 PM EDT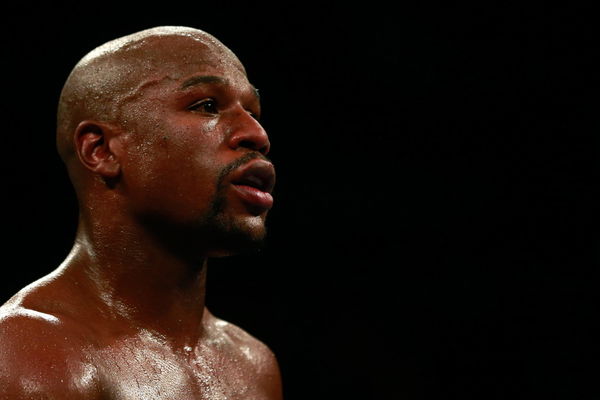 ---
---
Heading into his fight with Floyd Mayweather, Paul does not look like he stands a chance. With mere experience and 0 wins, the Internet celebrity will take on an undefeated 5-division World Champion.
ADVERTISEMENT
Article continues below this ad
While no professional boxer could ever overpower Mayweather, Paul doesn't seem to have any chances. But many might argue about the unpredictability in boxing.
That said, Mayweather's professional record would remain untouched, irrespective of the result. The upcoming fight will be an exhibition, and hardly holds any affinity with a professional boxing bout. Nevertheless, Logan Paul can still become the first man to beat 'Money' inside the squared circle.
ADVERTISEMENT
Article continues below this ad
It's hard to picture Floyd Mayweather losing to an Internet star. However, Paul can add a twist in the ride, and on being successful, he would land the biggest upset in boxing history. Here's a look at how the 26-year-old Logan Paul can beat Floyd Mayweather.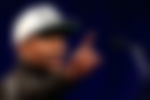 Floyd Mayweather vs Logan Paul- The Mis-Match
'Money' Mayweather is regarded as one of the most technical boxers of all time. He is a master of defense and a youngster like Logan Paul wouldn't match his fighting IQ.
Hence, it would be a lopsided dominance from Mayweather, if Paul tries to go to the final rounds. 'The Maverick' would need to hunt for a knockout, that too early.
Once Mayweather gets comfortable in the ring, it would be difficult for Paul. Therefore, early aggression would be beneficial for the YouTube boxer.
Meanwhile, it would be an open weight bout where Paul will be allowed to carry 30lbs more than Mayweather. Adding to that, he will also have a reach and height advantage over Mayweather.
So, he can use these physical attributes to unload some power shots. On proper contact, Mayweather might find himself in trouble.
Watch Story | Top 5 Best Selling PPV Fights of Floyd Mayweather's Boxing Career
Paul will have to utilize all his advantages in the fight since he doesn't have too many of them. In a boxing match with Floyd Mayweather, world champions like Canelo Alvarez, Manny Pacquiao, and several more have accepted defeat.
And to see Logan Paul stepping up for the challenge, it can easily be one of the most one-sided matchups ever in the sport's history.
Carl Froch backs 'The Maverick'
Although many fans might disagree, British boxing legend Carl Froch has also given a chance to the YouTube boxer. In interaction with Sky Sports, the boxer offered his two cents on Mayweather vs Paul and shook several fans with his statement.
ADVERTISEMENT
Article continues below this ad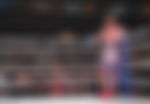 "Logan Paul is so big, Floyd Mayweather has been retired so long, and you do think, 'What if Mayweather ruins his legacy by losing to a YouTuber?' I don't want to say he's got a chance, but he has got a chance. He looks like he can shape up quite well," said Carl Froch.
While there are several possibilities, only an in-ring collision would settle the debate. Do you think Paul will have a chance over Mayweather?
ADVERTISEMENT
Article continues below this ad