Logan Paul Gives His Prediction for KSI vs. Dillon Danis
Published 11/20/2022, 2:45 PM EST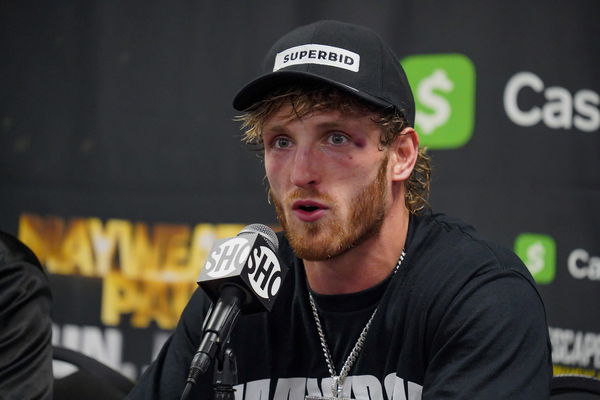 YouTube sensations Logan Paul and KSI are currently in a business partnership, despite the two being heated rivals in the past. Moreover, their friendship only grows stronger as their energy drink brand 'Prime Hydration' evolves. Thus, it was not surprising when Paul gave his prediction for KSI's upcoming match with Dillon Danis.
It was recently announced that 'The Nightmare' and the former Bellator fighter will lock horns on January 14 at the OVO arena in Wembley. This came after the two got into a heated altercation backstage at the Misfits 3 boxing event, with Danis even throwing a punch at KSI. Now, Paul has come out and given his prediction for the match.
ADVERTISEMENT
Article continues below this ad
When asked about if Danis had any chance of beating his business partner in an interview with All Out Fighting, Paul claimed that Danis had no chance since he already got beat up by Anthony Taylor following his altercation with KSI. "No shot, what are you talking about? Danis got beat by Anthony Taylor in the parking lot," said Paul.
He also added that Danis does not have the will to beat KSI." No shot, Dillon doesn't have that dog in him" he added. Lastly, he gave his final prediction for the bout with KSI winning in the 4th round. "That might be a round 4 knockout," he said.
Paul is certainly confident that KSI will get the job done on January 14. However, Danis might have a shot as he is a professional fighter, although not specializing in boxing, and has one KO win under his belt.
Logan Paul reveals his dream match-up for WrestleMania
Following Paul's spectacular performance at WWE Crown Jewel against Roman Reigns, he has now set his sights on facing another legend. On his show, Impaulsive, Paul revealed his interest in facing 16-time WWE champion John Cena at next year's WrestleMania.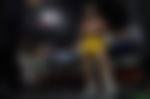 ADVERTISEMENT
Article continues below this ad
" I mean, truthfully, I think me vs. John Cena would break the internet. I texted Triple H right away, I said 'do you want to break the internet again?' That's a dream matchup, dude. At WrestleMania, in LA, on my birthday. Triple H, throw me a bone, give me a birthday present, let me take out John Cena. And that'd be crazy." he said.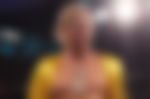 This certainly could prove to be an iconic match as Cena has also claimed he would be returning to next year's show. Moreover, given Paul's current performances, he is more than capable of being in the ring with one of the best professional wrestlers ever.
ADVERTISEMENT
Article continues below this ad
What did you think about Paul's prediction? Let us know in the comments.
Watch This Story –  Boxing News Round-Up (October 19, 2022): Logan Paul Sails $400 Million Yacht. Joe Rogan Picks the Most Impressive Knockout Artist, and More
Edited By: Ajinkya Aswale