Logan Paul Needs 'No Knockout' Clause Against Mike Tyson
Published 10/30/2021, 3:15 PM EDT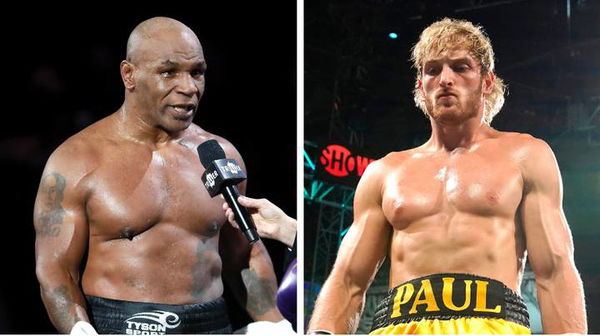 ---
---
Back when Logan Paul stepped into the ring with boxing's 'Pretty Boy' in June, it seemed nearly impossible for him to go any further than that. When you literally fight the best in the sport, everything else seems like a level below; however, the 26-year-old has managed to surprise fans once again.
ADVERTISEMENT
Article continues below this ad
Earlier last week, talks broke out of Logan Paul possibly facing the youngest heavyweight champion, Mike Tyson, in February 2022.
This fight was initially announced by the host of a YouTube show called 'Drama Alert', Daniel Keem, or more commonly known as 'Keem Star'.
ADVERTISEMENT
Article continues below this ad
He tweeted out a picture of Paul and Tyson and mentioned a target date for February 2022. He highlighted that he confirmed this through direct 'sources'.
Neither corner has confirmed this matchup yet; however, the February target seems to fall in line with Tyson's original plan.
"I am going to have a return fight in February and we are pretty skeptical about the opponent, but it will be a really stimulating opponent," said Mike Tyson.
Mike Tyson is still in shape but he is also 55-years-old
Mike Tyson was the first legend of the sport to reenter the ring after a decade of inactivity and retirement. He fought Roy Jones Jr in November 2020.
Even though this exhibition bout had rules that protected both fighters from heavy damage, Tyson definitely surprised his fans.
The eight-round bout ended in a split draw. However, nobody ever expected Mike Tyson to be active, agile, and ferocious at 55. His training clips show that he is not too far apart from where he left the sport in 2005.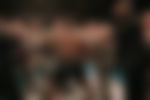 He's got the hands, the speed, the agility, and the movement. Against Roy Jones Jr., Tyson showed his iconic peek-a-boo style as well.
On the other hand, Logan Paul is 26-years-old and will have an obvious age advantage over Mike Tyson. Even though Tyson has always been known for his ferocity and violent in-ring approaches, it is important to understand that he is 55-years-old now.
He would simply not be able to fight Paul with the same intensity as he did from 1985 to 1990. Even though he looked active in his exhibition last year, this is not Roy Jones Jr he is fighting, this is a 29-years younger opponent who has also fought Floyd Mayweather.
Should Logan Paul vs Mike Tyson be a 'no knockout' fight?
Logan Paul would have zero to very less chances of lasting against 'Iron' Mike back when he was champion; however, 'The Maverick' is young, can move more, and can possibly even land bigger shots now that he is fighting a much older Tyson.
On the other hand, Mike Tyson is highly unpredictable. To date, he has the mindset of a champion, and seeing him return to his old fighting style would not be the most unexpected thing ever.
This begs the question – should there be a clause in Paul's contract that would bar him from knocking out Mike Tyson and vice versa? Absolutely.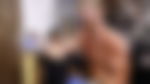 ADVERTISEMENT
Article continues below this ad
Knockouts definitely add to the entertainment value of the fight; however, they can cause immense harm to the person on the receiving end. Considering Mike Tyson's age, it might not be a bad idea to protect him from such severe hits.
While Mike Tyson is capable of surprising fans with a KO shot, the likelihood of him dropping Paul is very low. In fact, there is a higher chance of the exact opposite happening. Given that Paul is the younger and taller opponent, he could capitalize on his strengths to drop Tyson.
The last time such a fight was allowed without necessary measures in place, Evander Holyfield got stopped in round 1 against Vitor Belfort.
ADVERTISEMENT
Article continues below this ad
This is one of those instances where logic should take precedence over what will sell better to the crowds.
Read More: Mike Tyson vs Evander Holyfield 3: How Will the Fight Fare in Today's Time?
Enjoyed reading this article? Download our exclusive app to get 24x7 coverage, latest memes and social media banter. Click here to download.