Logan Paul on Fighting Floyd Mayweather: 'I'm Not Gonna Get Tired Like Conor McGregor'
Published 06/01/2021, 2:30 PM EDT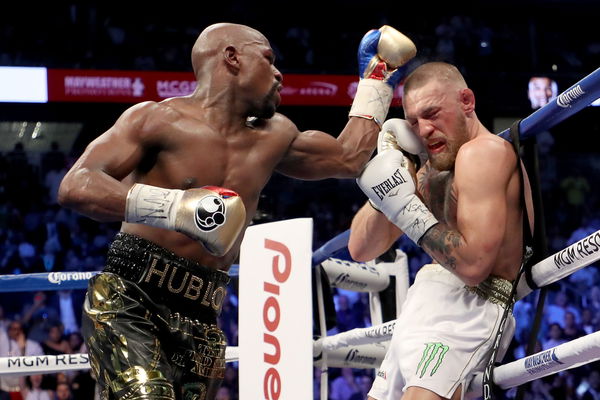 ---
---
YouTuber Logan Paul has claimed that he will showcase a better performance than Conor McGregor in his upcoming scrap with Floyd Mayweather on June 6.
ADVERTISEMENT
Article continues below this ad
26-year-old Paul doesn't have fighting experience resembling either Mayweather or McGregor. However, he hasn't held back from taking shots at both world champions. McGregor suffered a TKO loss to Mayweather in 2017, and Paul has claimed that he has analyzed the bout to prepare himself, being in a better condition than the UFC superstar.
In a chat with True Geordie, 'The Maverick' looked back at Mayweather vs McGregor and said, "We Know McGregor's gas tank sucks, like we knew that going into the fight and Conor [McGregor] knew that, like everyone knew that. I am not sure if his plan was to truly try to knock Floyd [Mayweather] out in the first couple of rounds, which is like a hard f*** thing to do."
ADVERTISEMENT
Article continues below this ad
He added, "Like bro, If I knock Floyd out, it's gonna be like God blessed me with some miraculous sh**, and I catch him with some dumb s***. Coz he thinks I sucks. Like, here's what gonna happen, either I knock him out it's gonna go to the distance. But my conditioning is like sick, dude. I am ready to f*** go, I am not gonna punch myself out. I am not gonna get tired like Conor."
Standing at 6'2", Logan Paul will dwarf Floyd Mayweather in physical attributes. So, he will have a legitimate chance of beating the unbeaten boxer. Nevertheless, that wouldn't harm Mayweather's undefeated professional record of 50-0.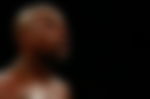 Will Logan Paul put better fight than Conor McGregor?
If we turn back the clock to August 2017, Conor McGregor could crack up Floyd Mayweather in the initial rounds of their headlining battle. He won the first three rounds and became the aggressor. In that situation, Mayweather just defended himself as the rounds flew by.
As Conor McGregor gassed out, 'Money' charged him up with the best shots. So, it was eventually a smart game plan by the undefeated boxer that saw him beat a two-division UFC champion. If Logan Paul sticks to his plan and can retain his energy to the later rounds, Mayweather can be in for a surprise.
ADVERTISEMENT
Article continues below this ad
Watch Story | Watch This Story: 5 Interesting Facts About Logan Paul's Personal Life
It would never be an undemanding task to beat Floyd Mayweather. But given boxing's unpredictability, Logan Paul can utilize his fight IQ to land the biggest upset of the sports' history. To attain that, Conor McGregor's against Floyd Mayweather performance appears to be a massive blueprint.
Do you think Logan Paul can unveil a better battle than Conor McGregor against Floyd Mayweather? Let us know in the comments.
ADVERTISEMENT
Article continues below this ad