Logan Paul Predicts the Next President of the United States
Published 06/28/2022, 10:30 AM EDT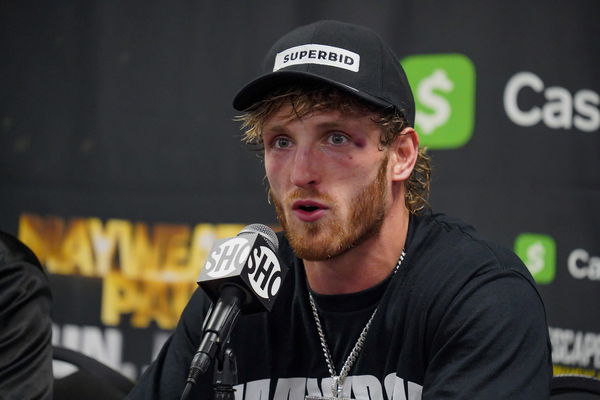 Radio podcasts have given way to legitimate video podcast shows across the world. These programs are popular with viewers, and some of the most well-known individuals have joined in. The Nelk Boys' "Full Send Podcast," once invited the former US president to appear on it. Let's take a look at what Logan Paul has to say about it.
ADVERTISEMENT
Article continues below this ad
While talking on the 'Full Send Podcast,' Paul stated, "When you guys (Nelk Boys) first came on the scene, you came strong, you know. One of the first ones with D Trump, you know former president and probably going to be the next president. And I think everyone took you really seriously right off the bat." 
ADVERTISEMENT
Article continues below this ad
Apparently, 'The Maverick' believes that the Nelk Boys are doing great and certainly give a sense of healthy competition to Paul. Moreover, he also mentioned that Donald Trump would probably become the next President. What do you guys think about it? 
Logan Paul says he is upset with Jimmy Kimmel for comparing him with Donald Trump
Logan Paul and Jimmy Kimmel both have amassed massive followings over the years. 'The Maverick' was even invited to Jimmy Kimmel Live. But, almost a year and a half after that, Kimmel did something that upset the YouTuber. 
ADVERTISEMENT
Article continues below this ad
Apparently, Paul had something to weigh in. He iterated, "He (Kimmel) went on a show recently and he made a joke. He said me and Donald trump are the worst people on earth. You fu**ing a**h*le Jimmy Kimmel. Honestly, Jimmy, fu** you, bro."
Furthermore, even Kimmel took a dig at Paul's response. "Ah, come on now, had I known you fondly called me JK, I never would have said any of that stuff. I'm sorry LP. I hope we can be bros again, dude, I really do, and I'm sorry about your testicle," he said, referencing a story Paul previously told as a guest on Jimmy Kimmel Live!. "I forgot about that. You know what? To make up for it, I'm gonna give you one of my testicles."
ADVERTISEMENT
Article continues below this ad
WATCH THIS STORY: 5 Most Viewed Episodes of Logan Paul's Impaulsive Podcast
A joke resulted in both the talk show hosts having a bitter feud with each other. Meanwhile, what do you think about Paul's remark on Trump becoming the next president? Share it in the comments section below.