Logan Paul Says a Knockout Over Floyd Mayweather "Would Be Disastrous"
Published 06/05/2021, 8:30 AM EDT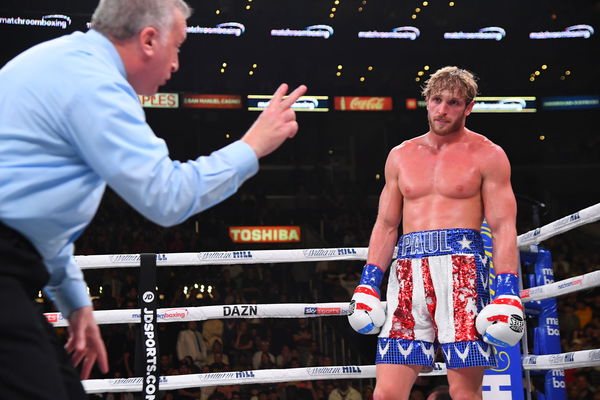 ---
---
Despite being the underdog, Logan Paul believes he can land the biggest upset of sporting history by vanquishing the unbeaten Floyd Mayweather. The 26-year-old has constantly boasted his prowess and hasn't hesitated in ridiculing Mayweather's chances in an in-ring scrap with him.
ADVERTISEMENT
Article continues below this ad
Although it's hard to picture 'Money' losing against Logan Paul, 'The Maverick' has claimed that he will beat Mayweather. Relying on his physical advantages in the fight, Paul has envisioned himself stopping Mayweather. In a chat with belowthebelt, the YouTube sensation claimed what would happen if he beats the five-division world champion.
"I honestly think the earth would stop revolving around the sun, the world would flip on its head, everyone would freeze in time, things would explode, possibly the core of the earth. It would be disastrous, it would be f***ing insane. It would be the greatest upset to ever take place in the history of the sports," said Logan Paul.
ADVERTISEMENT
Article continues below this ad
Mayweather vs Paul is a big mismatch. 0-1 as a pro pugilist, Logan Paul is nowhere near Mayweather's boxing abilities. But the unorthodox rules of the battle can even the playing field.
Watch This Story: Floyd Mayweather vs. Logan Paul: Who Is The Richer Boxer?
Paul can weigh in at an extreme of 190 lbs; Mayweather can weigh in at 160 lbs. So these extra pounds can play a pivotal role and help 'The Maverick' produce power shots. On connecting, he might KO the undefeated boxer.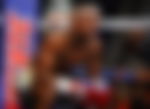 Floyd Mayweather vs Logan Paul- The bizarre Boxing showdown
Hard Rock Stadium will host the eight-round exhibition clash this week, with some unique rules. No winner will be announced and there wouldn't be any judge. However, knockouts will be allowed.
ADVERTISEMENT
Article continues below this ad
That said, a stoppage seems to be the best option to claim the victory. While both men have vowed to KO each other in the ring, only time will tell if their predictions become spoilers. As of now, both men have their chances to win and Paul will do everything possible to achieve the impossible.
Do you think Logan Paul will have a chance in the fight against Mayweather?
ADVERTISEMENT
Article continues below this ad