Logan Paul Snatches Fan's Phone, Deletes Embarrassing Picture
Published 10/28/2021, 6:38 PM EDT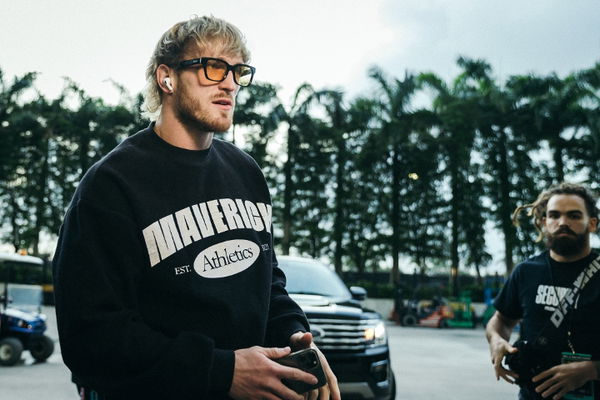 ---
---
How would you react if someone came up behind you with a phone at a urinal? Logan Paul knows a thing or two about that.
ADVERTISEMENT
Article continues below this ad
On a recent 'Impaulsive' podcast episode, Floyd Mayweather's last opponent narrated a harrowing incident. While waiting at an airport, a fan came up to Logan Paul at the wrong place and a very wrong time. This fan, reportedly in his mid-40s, snuck up on the YouTuber-turned-boxer at a urinal.
Logan Paul ultimately ended up snatching his phone and deleted the pictures that he had taken of him, while still at the urinal.
ADVERTISEMENT
Article continues below this ad
"Some guy tried to take a picture with me when I was f***ing peeing bro. I was peeing, I was pissing! I was in the urinal, I'm standing there peeing, I turn behind, this guy is this close to me. It was awkward bro, I'm peeing, you can't stop mid-stream, everyone knows how hard that is, it's one of the worst things, I'm like 'hey, f**k you doing?' and I can't do anything. 
"So I turn around, finish my pee, I'm like ' yo, delete that right now, you weird pervert, you f***ing weirdo, you know how weird that is?' He said 'I'm sorry, that is for my brother', I go, 'I don't give a f**k who it's for, you f***ing weirdo, you little weirdo'.
"Probably mid-40s, grown man. I go, 'you're a grown a** f***ing man of another grown man peeing in the urinal, do you not think that is weird?'.
"I took his phone, as usual, it was locked this time, so I had to get him to use his facial thing to unlock the phone, delete the thing, go to recently deleted, it's a whole sixty-second thing," said Logan Paul.
Logan Paul should probably expect more 40-year-olds in his fanbase
Logan Paul should definitely not have to deal with a man in his mid-40s pop up behind him at a urinal; however, that is also something that he's strived for over the past few years, at least in the abstract.
'The Maverick' found his start on the 'Vine' app and then later transitioned to YouTube. During this process, he garnered and built himself a legion of young fans. What initially allowed him to scale to great heights later turned on him in 2018. Following his Japan controversy in 2018, Paul shared that he'd prefer to have a slightly mature fanbase.
"It's odd because, Michael, I'm 22-years-old, it's not like I'm making content necessarily for kids. Sometimes I cuss, sometimes I make inappropriate jokes. I want to make jokes that kids my age are going to like. I am my own demographic," said Logan Paul in 2018.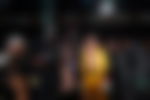 Post 2018, Logan Paul completely revised his content format, launched the 'Impaulsive' podcast and also entered the boxing world to attract fans near his own age group.
ADVERTISEMENT
Article continues below this ad
From fighting YouTuber KSI to suddenly going 8 rounds with quite literally the world's best boxer, Floyd Mayweather, he has now successfully managed to make that transition. Jake and Logan Paul are now two of the most talked about names in the sport; even much mature old-school boxing fans are now aware and know who these brothers are.
And his recent urinal incident simply goes on to show that his plan to completely change his audience and fanbase clearly worked. Are you a fan of 'The Maverick'?
ADVERTISEMENT
Article continues below this ad
Enjoyed reading this article? Download our exclusive app to get 24x7 coverage, latest memes and social media banter. Click here to download.