'Malik Scott's a B***h, and So Is Deontay Wilder' – Tyson Fury Reacts to Deontay Wilder's Latest Training Footage
Published 05/06/2021, 8:00 AM EDT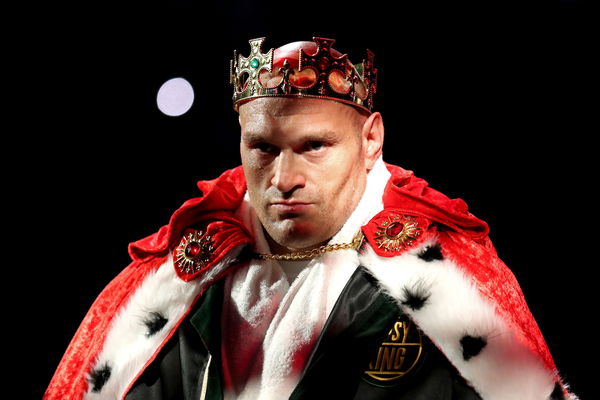 ---
---
Tyson Fury is on the verge of facing Anthony Joshua for the undisputed heavyweight title. 'The Gypsy King' and 'AJ' may face each other in Saudi Arabia as part of a record-breaking deal. However, the WBC champion has still found time to throw shade at his old-foe, Deontay Wilder.
ADVERTISEMENT
Article continues below this ad
Before Fury began talks with Joshua, he had the Deontay Wilder situation to deal with. The Englishman faced accusations of cheating and there were some discussions regarding the trilogy fight. Despite moving on from that fight, the WBC champion has now reacted to Wilder's latest training session.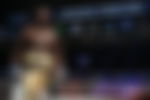 The 30-0-1 boxer spoke to FightHype.com on YouTube and gave a trademark Fury response. "Malik Scott's a b***h, and so is Deontay Wilder. And I'll fight both of them, one after the other, on the same night. And smack 'em round, like pu***** what they are," said 'The Gypsy King.'
ADVERTISEMENT
Article continues below this ad
This was in response to Wilder's first training video for over a year, where he smashed pads with his new trainer. However, Tyson clearly does not rate the former champion's skills or his trainer's.
Tyson Fury says Deontay Wilder can't get better
These comments from Fury showed that there is no love lost between the two fighters, despite having fought twice. However, the WBC champion did not stop there. He then commented on whether Wilder can learn anything new.
READ MORE: Deontay Wilder's Extreme Diet and Training Routine Revealed
Fury said, "You can't teach an old dog new tricks. And once I've got his heart and his mojo, it's right here in me pocket, so if you want them Deontay, come and fight 'The Gypsy King' and come and take what I've got belonging to you."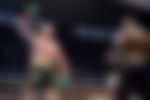 Fury's words clarified that he believes 'The Bronze Bomber' cannot improve on his old ways and would fight the same way if they boxed again. However, the Englishman showed in the second fight that he can easily diffuse that style. Thus, it is no secret why 'The Gypsy King' is so confident at the prospect of a trilogy.
ADVERTISEMENT
Article continues below this ad
What do you make of these comments from Tyson Fury? Do you think the WBC champion is right in saying Wilder cannot improve?
ADVERTISEMENT
Article continues below this ad