Manager Says Deontay Wilder Would End Tyson Fury Rivalry With "A Big Embrace"
Published 10/14/2021, 4:12 PM EDT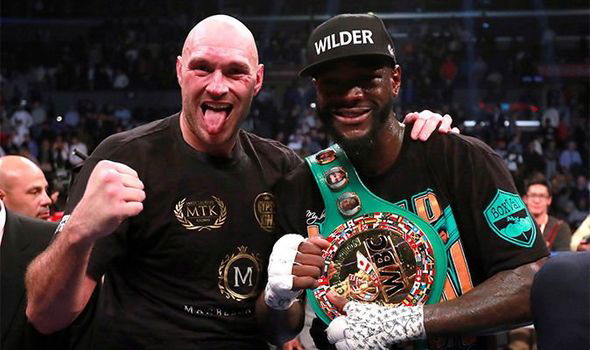 ---
---
Tyson Fury and Deontay Wilder went to war this past weekend. To say the least, both fighters delivered.
ADVERTISEMENT
Article continues below this ad
This trilogy and both fighters will indubitably go down as one of the greatest. Wilder and Fury showed greatness on October 9 by fighting with their hearts and not just their heads.
Deontay Wilder's indomitable spirit and 'never back down' approach inspired almost everyone who watched the fight. On the other hand, to see Tyson Fury come this far despite severe struggles with mental health is just straight out of a story.
ADVERTISEMENT
Article continues below this ad
Before fighting Tyson Fury, Wilder was an undefeated king of the division. Naturally, losses do not sit well with him. Now, his manager says he refused to shake his opponent's hand after the fight because "his mind wasn't really there".
The Alabama native's manager recently spoke out; he said that Wilder does respect 'The Gypsy King' and that he wasn't in the right headspace right after his loss. However, his manager believes if they both crossed paths now, Wilder would greet him with "a big embrace".
"Him and I have spoke about that and he does (respect Fury). I think his mind wasn't really there, I think if Deontay saw Fury now he would give him a big embrace," said Deontay Wilder's manager.
Deontay Wilder congratulates Tyson Fury on his victory
Hours after his manager's statement on Wilder snubbing Fury's peace-offering, 'The Bronze Bomber' himself has now spoken out.
The Alabama native released a detailed statement. He thanked all those close to him and those that believe in him. Wilder admitted even though he's disappointed with the outcome, he believes this loss is part of a much larger narrative. The former champ hopes he did enough to prove to the world that he is a true warrior.
He finally congratulated his long-time rival, Tyson Fury, for his victory and even thanked him for the memories that will go down in the history books as some of the greatest ever.
"Wow, what a hell of a night! I would like to first and foremost thank God for allowing me to give the world another part of me that's driven with passion and determination, I would like to thank my team and my fans for sticking by my side through this long process.
"I would be lying if I said that I wasn't disappointed in the outcome but after reflecting on my journey, I now see that what God wanted me to experience is far greater than what I expected to happen. We didn't get the win but a wise man once said the victories are within the lessons.
ADVERTISEMENT
Article continues below this ad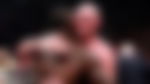 "I've learned that sometimes you have to lose to win. Although, I wanted the win I enjoyed seeing the fans win even more. Hopefully, I proved that I am a true Warrior and a true King in this sport.
"Hopefully, WE proved that no matter how hard you get hit with trials and tribulations you can always pick yourself up to live and fight again for what you believe in.
ADVERTISEMENT
Article continues below this ad
"Last but not least I would like to congratulate @gypsyking101 (Tyson Fury) for his victory and thank you for the great historical memories that will last forever," said Deontay Wilder.
What do you think of Wilder's response?