Manny Pacquiao Files Cross-Complaint Against Paradigm Sports for Falsely Promising a Conor McGregor Fight
Published 07/31/2021, 2:20 PM EDT

---
---
Manny Pacquiao has reportedly filed a cross-complaint against Audie Attar's Paradigm Sports Management. This comes after the agency first registered a complaint against "The People's Champ" as they wanted him to face Mikey Garcia on his return.
ADVERTISEMENT
Article continues below this ad
However, Pacquiao picked Errol Spence Jr from PBC as his next opponent following a multi-fight deal with DAZN. This provoked Paradigm to pursue a $3.3 million suit against the Filipino Senator.
ADVERTISEMENT
Article continues below this ad
Manny Pacquiao had signed with the agency in 2020. They reportedly promised him a fight with UFC megastar Conor McGregor and eight different endorsements. The Senator has now clapped back at Paradigm Sports for failing to fulfill their obligations.
Today, Manny Pacquiao filed a cross-complaint against Paradigm Sports Management. Suit says "To say that PSM has unlawfully attempted to take advantage of Pacquiao is an understatement." Says it falsely promised a McGregor fight for Manny as well as endorsements.

— Kevin Iole (@KevinI) July 30, 2021
Pacquiao's official complaint states, "In reality, PSM never intended to arrange a bout between Pacquiao and McGregor. PSM never secured any of the many endorsement deals it claimed were 'lined up.' And PSM never intended to advance the full USD $4 million to Pacquiao."
Manny Pacquiao is willing to prove himself in court
Manny Pacquiao's suit reveals that Paradigm Sports Management was not transparent prior to getting him to sign with them. Reportedly, PSM had also promised the Filipino Senator an advanced payment of $4 million.
The agency never honored that obligation in full, according to recent claims. Pacquiao's attorney Dale Kinsella held Paradigm accountable for not honoring and meeting the requirements of their agreement. He believes Pacquiao will collect damages at trial.
"Manny Pacquiao's cross-complaint filed today reveals in detail the complete sham nature of Paradigm's complaint. We look forward to exposing Paradigm's conduct in front of a jury and recovering both general and punitive damages," said Dale Kinsella.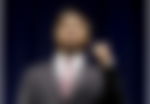 ADVERTISEMENT
Article continues below this ad
Besides these claims of PSM not meeting contractual obligations, Pacquiao's suit also slams Conor McGregor's agency for external under-the-table deals.
During negotiations with the eight-division champion last year, PSM already had contractual agreements with his business manager, Arnold Vegafria.
The suit mentioned that this is yet another incident of "unscrupulous" managers prioritizing their own interests over their clients.
ADVERTISEMENT
Article continues below this ad
Pacquiao's attorney claimed that he would have never signed with Paradigm Sports Management if he was aware of these aspects of the deal.