Manny Pacquiao Flirts With Retirement After Losing to Yordenis Ugas
Published 08/22/2021, 3:01 PM EDT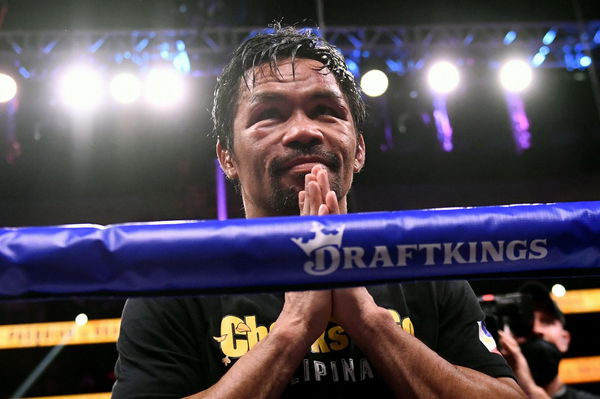 ---
---
Returning to the boxing ring after two years of inactivity, Manny Pacquiao lost to WBA (Super) welterweight champion, Yordenis Ugas. While Pacquiao was the faster striker, the Cuban just seemed well-rounded and capitalized on his reach and size advantage.
ADVERTISEMENT
Article continues below this ad
However, nothing can be taken away from boxing's eight-division champion; even at 42, he showed great agility, speed, and movement.
ADVERTISEMENT
Article continues below this ad
A young fighter that set out to take over the boxing world in 1995 broke all odds and is now considered one of the greatest in the sport. However, it seems like the boxing legend could finally hang up his gloves now. At the post-fight press conference, he hinted at retirement from the sport.
"In the future, you might not see Manny Pacquiao again to fight in the ring. I don't know.
"I've done a lot for boxing, and boxing has done a lot for me. I look forward to spending time with my family and thinking about my future in boxing," said Manny Pacquiao.
Manny Pacquiao just said "in the future, you may not see Manny Pacquiao fight in the ring" #PacquiaoUgas

— Helen Yee (@HelenYeeSports) August 22, 2021
"For how many decades, you, my friends, [the] media, and the boxing fans, [have] always been behind us, supporting us. That's why we're here, we became popular and we accomplish our dream as a fighter because of you.
"I am a fighter inside and outside the ring, and I look forward to getting back to the Philippines and serving the Filipino people as the pandemic continues to affect millions in the Philippines," added Pacquiao.
Here's a closer look at what went down between Manny Pacquiao and Yordenis Ugas–
Manny Pacquiao vs Yordenis Ugas: Fight Analysis
The Cuban WBA "Super" welterweight champion elevated his record to 27-4-0 after his win over Pacquiao. He showcased a direct and straightforward approach throughout the fight- Ugas kept landing double jabs to his opponent's head and then followed it up with a right jab or hook to the body.
Already at a height and reach disadvantage, Manny Pacquiao was not able to land effective shots at him as he even had a full guard drawn up. This allowed him to block off Pacquiao's shots and counterpunch immediately.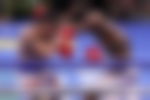 Ugas' counterpunching only developed over the rounds and in round 12, one of these counterpunches even cut Pacquiao under his eye.
According to Mike Coppinger of ESPN, Yordenis Ugas "displayed the composure of a heart surgeon". He gauged and assessed scenarios and did a phenomenal job at defending, moving around, and connecting his shots effectively.
That being said, Manny Pacquiao also put up a remarkable performance. However, his age definitely factored into the equation as he just did not look his usual self. His in-ring performance seemed similar to what he delivered in the Keith Thurman fight, which he won by a very close split decision.
Yordenis Ugas proved everyone wrong
With just two weeks of preparation for a fight against one of the best in the welterweight division, Yordenis Ugas put up a phenomenal performance. He secured a straight win and left no doubt in the minds of those in attendance.
The judges scored the fight 116-112, 115-113, and 116-112 in favor of Ugas. Even ESPN recorded a 116-112 bout between the two.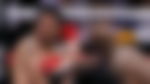 After the fight, Yordenis Ugas thanked his Filipino opponent for giving him this opportunity. He then even announced that his next target will be to unify belts against the top welterweight, Errol Spence Jr.
ADVERTISEMENT
Article continues below this ad
"I'm very excited, but most of all, I want to thank Manny Pacquiao for giving me this moment in this ring today. Now the plan is to unify the title at welterweight. Errol Spence is the next one on the list, I am praying that he recuperates," said Yordenis Ugas.
With Ugas securing this win over Pacquiao, the welterweight equation between Errol Spence Jr and Terence Crawford could also see some significant changes.
How do you see Yordenis Ugas performing against Spence?
ADVERTISEMENT
Article continues below this ad