Manny Pacquiao's INSANE Car Collection: Ferrari 458 Italia to Mercedes SL550
Published 06/15/2021, 8:30 PM EDT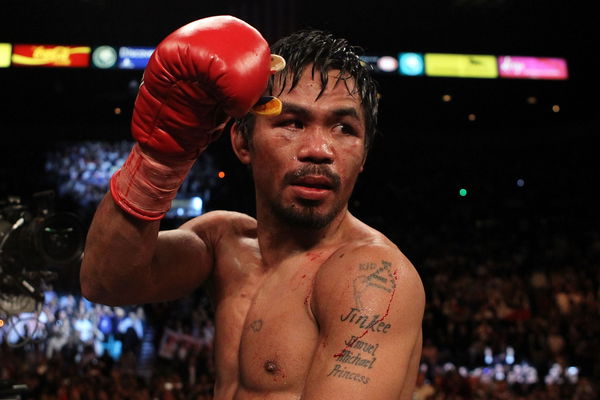 ---
---
Manny Pacquiao, the eight-division world champion, has earned enough assets in his life to lead a fairytale lifestyle. Coming across four different decades as a boxer, Pacquiao is one of the biggest names in sports and is also a global celebrity. That has benefited him with some of the biggest paydays ever in boxing history and Pacquiao is one of the richest boxers ever to have played the sport professionally.
ADVERTISEMENT
Article continues below this ad
Meanwhile, Pacquiao is now the Senator of the Philippines and a social activist. He has donated a lot of his net worth to various charities. However, that hasn't stopped him from flaunting some of his most luxurious possessions. 'Pac-Man' appears to be a huge fond of cars and reflects several big toys in his garage. While he remains an active pugilist at the age of 42, here's a look at his car collection.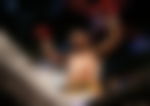 ADVERTISEMENT
Article continues below this ad
Manny Pacquiao and his Mitsubishi
According to carkeys.co.uk, 'Pac-Man' purchased the Pajero model after gaining a few checks in the initial stage of his career. He was yet to attain global stardom, but had already begun making the big moves. That's when he bought the luxurious Mitsubishi Pajero.
Pacquiao was fortunate to add several more cars in the garage, ahead. However, nothing ever could replace the Pajero as it still stands tall amongst all the other models.
Porsche Cayenne Turbo
Following the Filippino boxer's back-to-back win against Erik Morales and Hector Velazquez, he blessed himself with Porsche Cayenne Turbo in around 2005. The car boasted a 4.5-liter V8 engine pumping out 520hp and 530lbs-ft of torque. 
No wonder Cayenne Turbo was one of the smartest car purchases ever made by Manny Pacquiao. But the list didn't stop there at all. As 'Pac-Man' kept growing as a champion, he continued adding cars to his stellar garage.
Mercedes SL550 and Ferrari 458 Italia
Two of the costliest cars in Pacquiao's garage, Mercedes SL 550 AND Ferrari 458 (Italia), are dream models for several people. However, only a few like Manny Pacquiao can afford to ride them. The Mercedez reportedly cost him around $100,000.
Meanwhile, Pacquiao bought the Ferarri before his much-awaited trilogy fight against Juan Manuel Marquez. His garage was already a glittery showcase of lucrative cars by then. However, 'Pac-Man' added a few more models to it.
Manny Pacquiao and his other cars
Pacquiao owns a second-generation Lincon model, known as the navigator. Besides, he also has an astonishing Cadillac Escalade, a Hummer H2, and a Ford Expedition. While Pacquiao reportedly holds a net worth of around $3220 million, he appears a man of taste.
ADVERTISEMENT
Article continues below this ad
Akin to his boxing career, he has found sheer success in his life. As of now, Manny Pacquiao is one of the most beloved celebrities all across the world. Furthermore, he is a symbol of inspiration for many fans.
ADVERTISEMENT
Article continues below this ad
Watch This Story: Logan Paul's Greatest Award Wins and Nominations