'Manny Pacquiao is a Freak of Nature' – David Benavidez Heaps Praise on the Legendary Boxer
Published 01/15/2021, 5:15 AM EST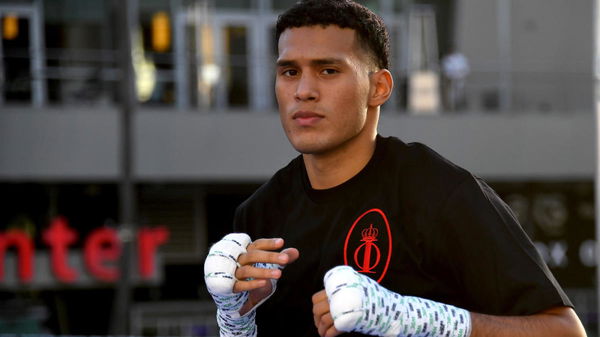 ---
---
Undefeated super-middleweight David Benavidez has sung the praises of legendary boxer Manny Pacquiao. Furthermore, the 24-year-old sensation spoke about the boxing phenomenon that the Filipino is, and was in awe of his dedication out of the ring.
ADVERTISEMENT
Article continues below this ad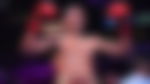 Benavidez commented on the power of 'Pac-Man' and explained why he managed to maintain a high level for such a long time throughout his career.
ADVERTISEMENT
Article continues below this ad
Speaking on the AHAT podcast on YouTube, Benavidez voiced his opinion on Pacquiao. He said, "Manny Pacquiao is just a freak of nature. He's a beast, you know. He's one of the greatest fighters to ever lace on a pair of gloves… That guy is just gifted."
Benavidez added, "There's something about him that a lot… 90% of people never have, you know. That guy is just a legend."
Therefore, these comments showed just how much respect the American had for the Filipino legend.
READ: David Benavidez Targeting Trilogy With Canelo Alvarez: 'I'll Never be Forgotten'
David Benavidez explains why Manny Pacquiao could maintain his power
It is no secret that Pacquiao was naturally blessed with speed. Despite this, one thing that took him to the top was his underrated power. However, Benavidez is not one who has underrated this aspect. He aired his opinion on why the boxer was so good and attributed it to his diet.
The 24-year-old sensation claimed the world champion consumed the right proteins, right shakes, right vitamins, and did the right workouts. He felt that nutrition played a key role in helping him maintain his power in the ring.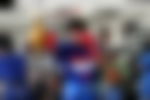 Benavidez credited Pacquiao's discipline and said, "You gotta eat chicken, you gotta each fish, you gotta eat the right vegetables, the right vitamins, you don't get power from drinking soda… fu**ing eating McDonald's, doing that stuff."
ADVERTISEMENT
Article continues below this ad
Considering that the American has 20 KOs in 23 victories, he knows a thing or two about power. Furthermore, the fact that he has missed weight in the past suggests he is well aware of the struggles of a good diet. Therefore, this praise highlighted the greatness of Manny Pacquiao.
What do you make of David Benavidez's comments? Do you think Manny Pacquiao was one of the greatest to ever lace a pair of gloves?
ADVERTISEMENT
Article continues below this ad
READ: Mikey Garcia Says David Benavidez Not an Easy Fight for Canelo Alvarez