Manny Pacquiao Reveals Disgustingly Low Purse From His First-Ever Fight
Published 08/09/2021, 8:30 AM EDT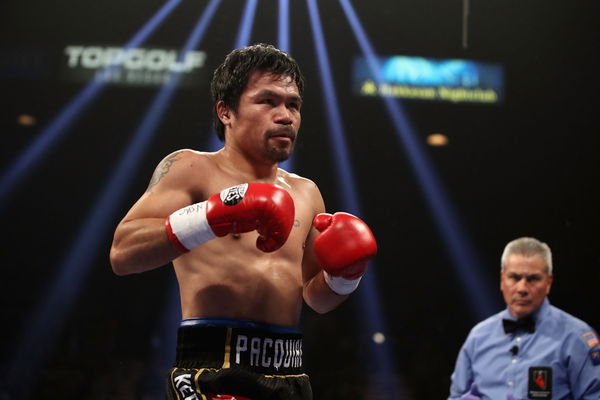 ---
---
Manny Pacquiao is all set to face Errol Spence Jr. on August 21 to break his own record of becoming the oldest welterweight champion of the world. Aged 42, the Filipino legend, will compete against an undefeated world champion, which will bring him a multi-million pay-check. That said, Pacquiao turned out to be a superstar in the sport from where he had extremely humble beginnings.
ADVERTISEMENT
Article continues below this ad
Ahead of his career-defining title fight, Manny Pacquiao shocked several fans by revealing his first-ever fight purse. The amount is clearly surprising as 'Pac-Man' has become a cash cow in the sport However, back then, the amount he racked in was merely sufficient to provide food on the table.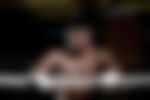 ADVERTISEMENT
Article continues below this ad
In a chat with PBC on Fox, Manny Pacquiao said, "I started boxing when I was 12-years old. My first fight in a amateur, my purse is only, I think 1 dollar. As a kid, that's big enough for us to buy food. I just go there and fought because there's a prize money. So I don't have an idea what is boxing at all at that moment."  
Meanwhile, Manny Pacquiao's rise in the sport validates him as a fast learner. After his professional debut in 1995, he became one of the most active boxers all over the world. He fought ten times in the year and entered the year 1996 with a record of 10-0 professional record.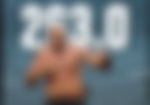 From that point on, Manny Pacquiao has never looked back. He rose on to become a P4P king and the only boxer ever to have held world championships in eight different divisions. Besides, his financial successes are reflected through him being a part of one of the richest boxing events in history. Here's a detailed look into it.
Manny Pacquiao and his biggest earning from a boxing fight
ADVERTISEMENT
Article continues below this ad
As Pacquiao claimed to have earned $1 from his first amateur fight, which was somewhere around when he was 12 years, he bagged $120 million from facing Floyd Mayweather 24 years later. 36-year-old Manny Pacquiao went against the undefeated Floyd Mayweather Jr. in an electrifying contest in 2015.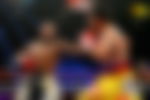 According to reports, the fight generated a total of $600 million. Nevertheless, Pacquiao lost the bout against Floyd Mayweather. It didn't curb his success story, rather infused the urge to improve, as Manny Pacquiao is still actively competing against the best fighters in the world.
ADVERTISEMENT
Article continues below this ad
Where do you think Manny Pacquiao stands as an all-time pound-for-pound great?
Watch This Story: 5 Eye-Opening Facts About Manny Pacquiao