Manny Pacquiao Reveals the Top Two Opponents For His Upcoming Return
Published 03/04/2020, 12:07 AM EST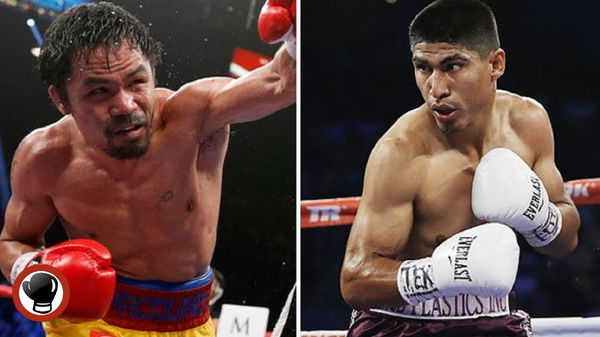 ---
---
Mikey Garcia has called for a fight with Manny Pacquiao after his win against Jessie Vargas.
ADVERTISEMENT
Article continues below this ad
Mikey Garcia defeated Jessie Vargas via a unanimous decision and looked as good as ever knocking down Jessie Vargas in round number 5. Moreover, his dominant start ensured he won the fight-(114-113,116-111,116-111). Garcia called out Manny Pacquiao and Errol Spence as he looks to put his name in line for a title shot.
A fight against Pacquiao will certainly boost Mikey Garcia's career. With the legend's powers waining this sets up a perfect match between the two.
Manny Pacquiao's last outing came against Keith Thurman with the Filipino superstar dominating winning by a split decision.
ADVERTISEMENT
Article continues below this ad
This win was Garcia's 40th win of his career with the boxer seemingly getting better at welterweight. Garcia controlled the fight early on and made a good comeback despite being ''rocked'' in the early rounds.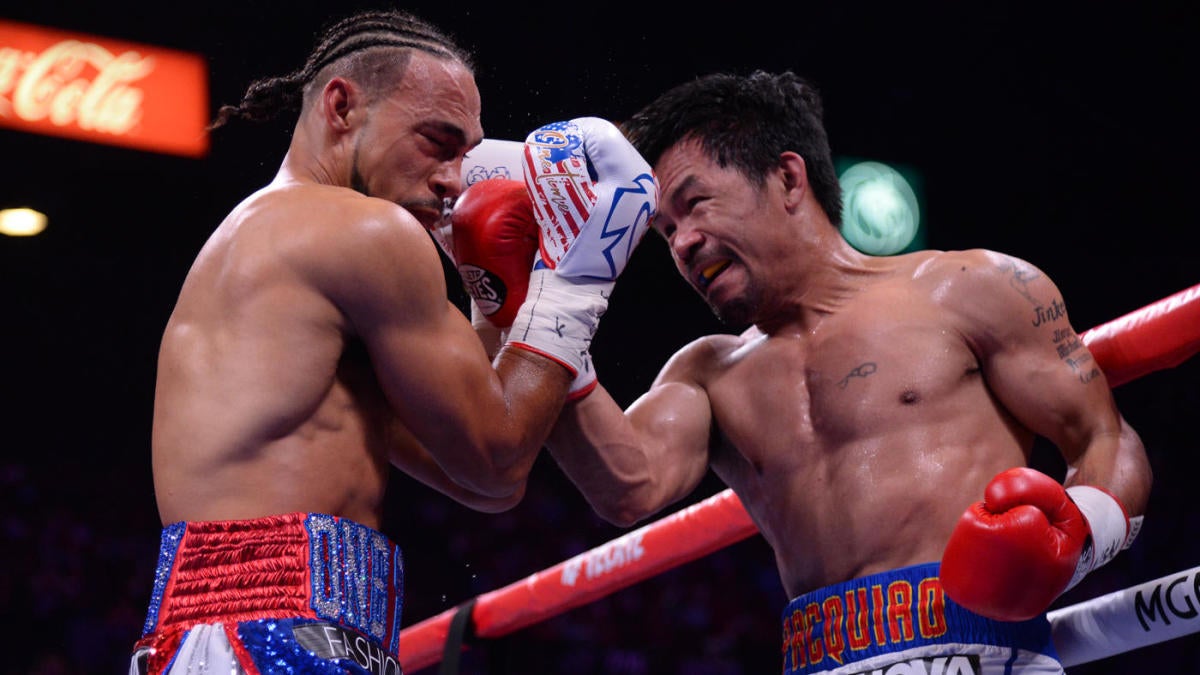 How will Mikey Garcia fight against Manny Pacquiao?
Manny Pacquiao's main strength lies in his incredible speed. Manny's flash like jabs, intricate combos and overall experience in the ring makes him Garcia's toughest potential opponent. Pacquiao is an extremely good counter puncher which gives him an advantage over Garcia. Moreover, Manny is a veteran in the ring with his experience second to none.
Garcia to face Manny Pacquiao or Errol Spence next?
" I'm ready to get back in with the best," he said. "I would love to get a potential fight with Manny Pacquiao, or a rematch with Errol Spence. I think it would be a tremendous fight.
Errol Spence is also a very interesting candidate for this fight given that both fighters have history. Errol Spence beat Garcia the first time around dominating the fighter in every single round before winning by a unanimous decision. This places Garcia in a very interesting position. Now that he has two super fights ahead of him.
Well, Manny Pacquiao has also shown interest in a fight with Mikey Garcia and Errol Spence. When asked about his next fight, Pacquiao revealed his possible opponents and said:
ADVERTISEMENT
Article continues below this ad
"There are a lot of possible opponents," said Pacquiao 62-7-2 (39). "Either Mikey Garcia, Errol Spence, or Crawford."
However, there are two opponents that certainly intrigues Manny and they are Errol Spence and Mikey Garcia. According to Ringnews24, When asked to nominate his top two probable opponents, Manny said: "Errol Spence… and Garcia."
A fight against Manny seems like the most logical pick for Garcia. Now that Mikey is back this would present a great opportunity for him to get a potential title shot later this year.
ADVERTISEMENT
Article continues below this ad
Official! Deontay Wilder Sets Up a Sensational Trilogy Against Tyson Fury