Manny Pacquiao Sheds Love for Former Rival After His Unfortunate Demise
Published 07/03/2021, 5:30 PM EDT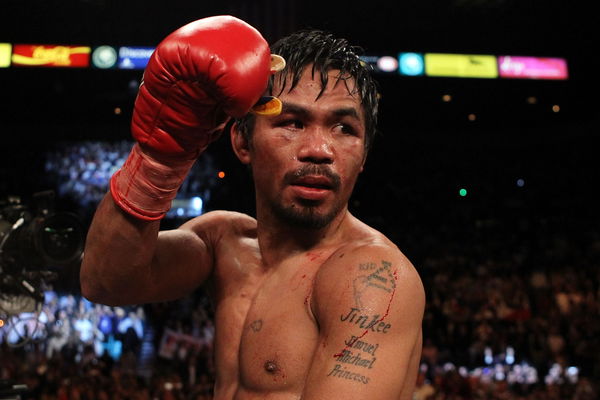 While Manny Pacquiao is still looking for world title shots at the age of 42, his 49-year-old former rival Lehlo Ledwaba is no longer amongst us. The African ex-world champion pugilist had an early death, which has shocked the whole combat community. Although the exact reason for his demise is unknown, the scratchy news has already caused widespread resentment amongst fans.
Ledwaba was a hero in his home county and had a massive fan-following. He was also a role model to several young boxers, who had aspired to become professional later.
While 'Hands of Stone' is no longer alive, fight fans would cherish his memories throughout. That said, Manny Pacquiao looked back at his fight against Ledwaba and sent a hear-felt message.
ADVERTISEMENT
Article continues below this ad
He posted a picture of them from 2001 and took note of Ledwaba's legacy in the sport of boxing.
In the captain, Manny Pacquiao wrote, "So sad to hear the passing of Lehlo Ledwaba! He was a true champion in and out of the ring and left behind an amazing legacy. RIP champ!"
Lehlo Ledwaba may not be a very familiar name to casual fight fans. However, traditional fans have had their love for the Gauteng native always.
He holds a record of 36-6-2, which showcases a successful IBF championship run and 23 KOs under the belt. In a career that saw only six losses, only three men could stop 'Hands of Stone'. Manny Pacquiao was one of them as he ended Ledwaba's championship reign in 2001.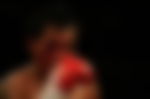 ADVERTISEMENT
Article continues below this ad
Manny Pacquiao vs Lehlo Ledwaba- A look back to the classic
Pacquiao and Ledwaba collided against each other in the undercard of Oscar De La Hoya vs Javier Castelijjo on June 23, 2001, at the MGM Grand. Ledwaba put his IBF world super-bantamweight title at stake against 'Pac-Man and boasted a better resume than his Filipino rival at that point. With just one loss before Manny Pacquiao's two, Ledwaba entered the ring with sheer confidence.
ADVERTISEMENT
Article continues below this ad
However, Manny Pacquiao unveiled a flawless performance. He scored a KO win over the African champion in round six and departed with the world title. While it's been over a decade since then, Manny Pacquiao has now expressed his respect for the rival, who is now in paradise.
Watch This Story: Every Time Mike Tyson Got Knocked out Inside the Boxing Ring