Manny Pacquiao vs. Yordenis Ugas Prediction: 2 Outcomes That Can Instantly End Pacquiao's Boxing Career
Published 08/19/2021, 10:40 PM EDT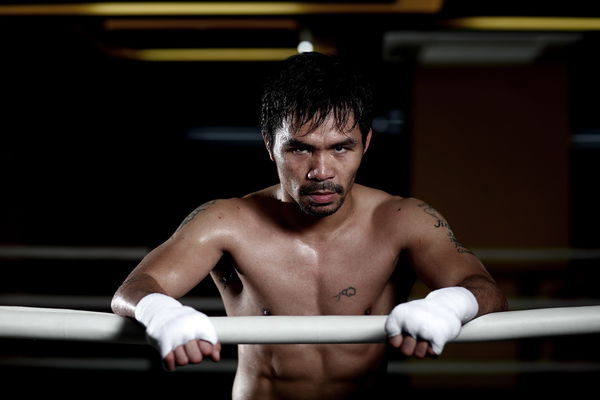 ---
---
One of the most anticipated fights of the year (Manny Pacquiao vs Errol Spence Jr) was set to take place on Saturday. However, 2021 has not been a good year for fights. As Errol Spence Jr suffered a torn retina, the WBA replaced 'The Truth' with the reigning 'Super' welterweight champion of the world, Yordenis Ugas.
ADVERTISEMENT
Article continues below this ad
Yordenis Ugas, a great counterpuncher, lacks the ability to corner his opponents. This is a skill he will most definitely need against the 42-year-old Pacquiao, who troubled Keith Thurman with his speed in his last fight.
ADVERTISEMENT
Article continues below this ad
Manny Pacquiao stunned Thurman with a flurry of punches and caught him off guard. This is the same style Manny Pacquiao has been using for years, and this is the fighting style that has made him what he is today.
The 'Pacman' uses his quickness and shifty feet to create angles and bombard his opponents with powerful and accurate punches. Hence, if Ugas is to stand a chance against Pacquiao, he will have to cancel out his speed.
#PacquiaoUgas Unlike many fighters who are unhappy, they protest and call for a big fight. I've just worked hard and never believed myself worthy of anything. This great fight came into my career and I never asked for it. She came through God and chance. #ThankGod

— Yordenis Ugas (@YordenisUgas) August 18, 2021
Even though most boxing analysts and veterans predict Manny Pacquiao winning this fight, today we take a look at the two potential outcomes that could end Pacquiao's boxing career.
Manny Pacquiao vs Yordenis Ugas- If these happen, Manny Pacquiao's career could be over
1. Injury during the fight –
ADVERTISEMENT
Article continues below this ad
Both Manny Pacquiao and Yordenis Ugas are power punchers. Going into this fight, Ugas, who has nothing to lose, will look to go all out against Pacquiao. If '54 Milagros' does end up hurting Pacquiao badly, it may result in the 42-year-old walking away from the sport, as recovery and rehab for a return at this age may be tedious.
2. Early knockout – 
A brutal KO in the first few rounds would definitely bring an end to Manny Pacquiao's boxing career, as promoters will not be able to sell another Pacquiao fight if he loses spectacularly. However, in 71 professional fights, the 'Pacman' has been knocked out only thrice.
ADVERTISEMENT
Article continues below this ad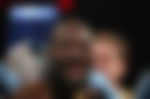 August 21 is the day of reckoning for both the fighters. Who do you got winning the fight? Manny Pacquiao or Yordenis Ugas? Let us know in the comments section below.