Manny Pacquiao's Knockout Power Questioned: "He's Been Dropping People but Never KO"
Published 08/19/2021, 12:58 PM EDT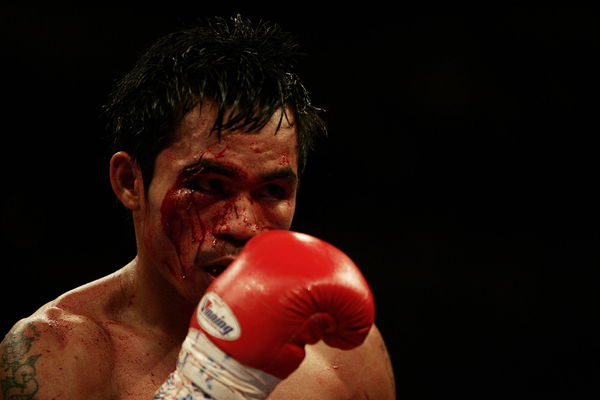 ---
---
It's fight week already! Watching Manny Pacquiao fight is always a feast for the fans. He was originally scheduled to fight Errol Spence Jr, however, it was called off due to a retinal tear injury. But, 'The People's Champ' is now all set to face a last-minute opponent Yordenis Ugas on August 21.
ADVERTISEMENT
Article continues below this ad
This is by no means an easier fight for Pacquiao, Ugas is currently a WBA (Super) welterweight champion. However, Manny Pacquiao has a problem with him holding that belt as it was handed to him after the 42-year-old's interim retirement and inactivity.
ADVERTISEMENT
Article continues below this ad
"I didn't like that someone took my belt without challenging me in the ring," said Pacquiao.
Ahead of the fight, Pacquiao shared at the final press conference that he will be on the lookout for openings for knockouts throughout the fight.
"If there's a chance for a knockout, then I'll go for it because that's what I want to give to the fans," added Manny Pacquiao.
However, the opposite corner disagreed with the Filipino boxer's assessment. Yordenis Ugas said that he does not see a knockout as a possibility. His coach, Ismael Salas, doubled down on this by saying that Pacquiao has not knocked out anybody in a long time.
"Fight with Manny Pacquiao is on. To me, he's a legend and to me, he's a guy who is inspiration for a new generation of fighters really, so much respect. But one thing for sure, look back, and he talking about KO, he long no give KO to anyone, he's been dropping people but never KO for a long time," said Ismael Salas.
Manny Pacquiao holds the key to Yordenis Ugas' game
Days before the final fight on August 21, new training footage of Yordenis Ugas working the mitts surfaced on YouTube. In this video, the Cuban boxer WBA (Super) champion can be seen working on a four-punch combination. He threw a lead jab to the face, two follow-up body shots, and then an uppercut at the end.
This points at a straightforward approach; Ugas is most likely planning to use his natural reach and size to his advantage. Most fighters with this advantage in a fight like to maintain distance at all times, as this allows the taller fighter with a longer reach to land effective shots while restricting the opponent's ability to connect.
This leaves the shorter fighter with just one option – create angles, close the distance and work the body. However, Ugas clearly knows this. If Manny Pacquiao tries to close the distance without agile movement, the Cuban pugilist will be able to use that four-punch combination and possibly even drop him with that sharp uppercut.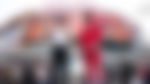 ADVERTISEMENT
Article continues below this ad
However, this is not something that the boxing legend will not be prepared for. Prior to the Ugas matchup, he was training for Spence, who also would have had a size and reach advantage over him. Assuming that Pacquiao's game plan is tailored around that approach, it should not be a difficult adjustment for Ugas.
Even though his last knockout win was against Lucas Martin Matthysse in 2018, it would be poetic justice for Manny Pacquiao to end this fight with a knockout after Ismael Salas' comments at the press conference. Do you think Pacman can prove Salas wrong?
ADVERTISEMENT
Article continues below this ad