Manny Robles Hopes Ryan Garcia vs Manny Pacquiao is Competitive, Compares it With Floyd Mayweather vs Oscar De La Hoya
Published 02/11/2021, 12:42 AM EST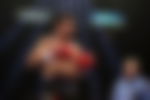 ---
---
The Filippino Senator, Manny Pacquiao, is in serious talks to stage a massive fight with internet sensation, Ryan Garcia. Even though it's not official, the bout has struck everyone's eye as nobody thought they would see this unlikely contest materialize. Recently, the ex-coach of former heavyweight champion, Andy Ruiz Jr., shared his viewpoint on this fight.
ADVERTISEMENT
Article continues below this ad
In a conversation with Fight Hype, Manny Robles said, "Just depends on who shows up. You know, it depends on what Manny Pacquiao shows up that' night."
Robles talked about 'Pacman's age and admitted this might be his last professional boxing outing. He termed this potential bout as 'passing on the baton', wherein a veteran pugilist hangs his gloves after battling a young gun who showcases a lot of promise for the future.
ADVERTISEMENT
Article continues below this ad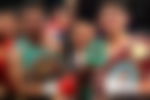 Manny Robles cited this bout with that of Oscar De La Hoya and Floyd Mayweather.
"It's happened in the past where up-and-coming fighters happened in Chavez. I'm sorry, so I've been Oscar De La Hoya with all the respect and fun, you know Mayweather, Oscar De La Hoya, remember the outcome in that fight," said Robles.
Moreover, Robles looked exhilarated to see the unprecedented bout between 'Pacman' and 'KingRy'. Even though, he believed there's no one better than Garcia to give Manny Pacquiao a fight worth remembering, he just hoped to see extreme competitiveness from both the boxers in a 12-round trade.
Read – Roy Jones Jr.'s Citizenship: What Nationality Is the Legendary Boxer?
Can this be the concluding fight of Manny Pacquiao's illustrious career?
The 42-year-old has stuck around the sport for almost three decades and has created an awe-inspiring legacy. Though 'Pacman's kept on winning over the last few years, his fans wish to see him pass on the torch and retire gracefully while still boxing at an elite level.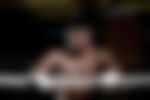 Manny Pacquiao didn't compete for the whole of 2020, but he's expected to return to the squared circle by the first half of this year. Despite being inactive for almost 18 months and counting, the 42-year-old can give the youngster a run for his money and end his undefeated streak.
ADVERTISEMENT
Article continues below this ad
Garcia, who has been a long-time fan of the veteran, is extremely eager to touch gloves with the latter. Nothing official is rolled out from both their promotions yet, but a news piece regarding the same might get released in a few weeks from now.
What do you make of Manny Robles's comments? Is it finally time for 'Pacman' to retire from the sport?
ADVERTISEMENT
Article continues below this ad