Mark Breland Reveals Brain Issue Fears Led Him to Throw the Towel In for Deontay Wilder
Published 02/22/2021, 8:00 AM EST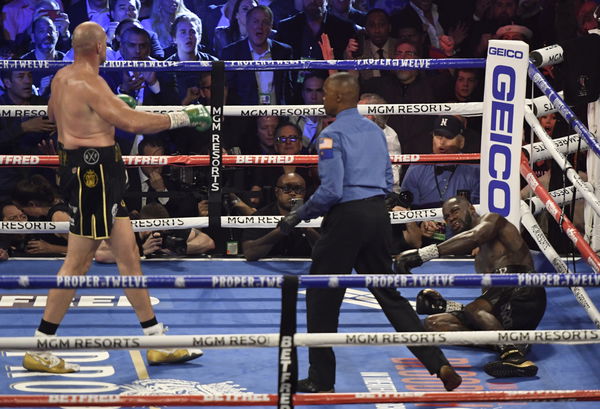 ---
---
Deontay Wilder's former trainer, Mark Breland, gave an insight into his thought-process on throwing in the towel in the seventh round of his fight against Tyson Fury. The American trainer revealed he feared the worst when Wilder bled from the ears. He even compared the former champion to his son.
ADVERTISEMENT
Article continues below this ad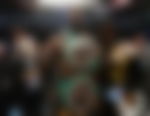 The relationship between Breland has Wilder has soured ever since his defeat to Fury exactly a year ago today. 'The Bronze Bomber' has accused Breland of being a traitor, while Breland has defended himself and called 'The Bronze Bomber' uncoachable.
ADVERTISEMENT
Article continues below this ad
Speaking to World Boxing News, Breland has given his side of the decision. He said, "So, I'm not a doctor, but I know blood coming out of your ears and dazed eyes could be a brain issue. And power comes from your legs, and his legs were gone! – So I decided to stop the fight, and I'd do it all again."
These comments showed just how serious Breland thought the damage was. In addition, these comments also showed that Wilder's former trainer felt the boxer had nothing to offer at that point, and he didn't regret ending things in the manner that was available to him.
READ: Deontay Wilder's Extreme Diet and Training Routine Revealed

Mark Breland compared Deontay Wilder to his son
The trainer may have defended himself from the accusations made by Wilder. He has revealed how hard it was to train the former champion because of his ego and unwillingness to learn. Despite this, it appears the relationship between the two was very close.
Breland revealed why he never let Wilder 'go out on his shield' as he wanted. He said, "I have a son Deontay's age. I'm not looking to see him go out on his shield. I hope we all stay safe. There are so many bigger issues in the world!"
ADVERTISEMENT
Article continues below this ad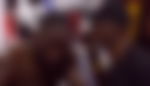 With this comment, Breland defended himself from the criticisms from the former WBC champion. Moreover, experts will agree with the trainer, as it is his responsibility to ensure the safety of his fighter before anything else. Therefore, Breland is confident that he made the right decision.
What do you make of Mark Breland's comments? Do you think he was right to throw in the towel when he did?
ADVERTISEMENT
Article continues below this ad