'Mayweather Stepping in the Cage?': Fans Lose Their Cool as Floyd Demands 'Real Fight' With Conor McGregor After UFC President Shuts Down Boxing Match
Published 09/24/2022, 7:11 AM EDT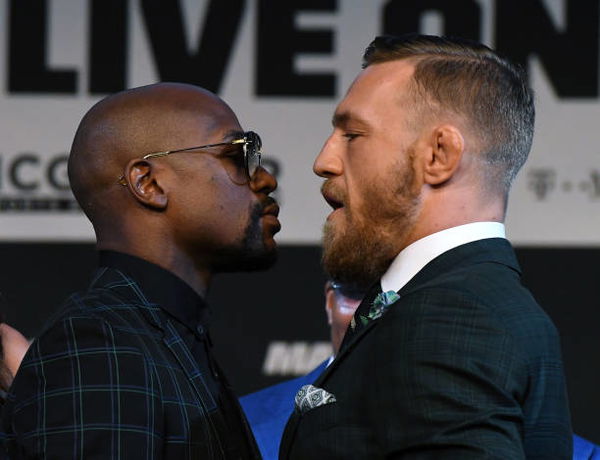 Floyd Mayweather is gearing up to lock horns with Mikuru Asakura of Japan this weekend. Despite the high-profile return, the retired boxer's recent remark on a rematch with the UFC Megastar Conor McGregor has become a storyline.
ADVERTISEMENT
Article continues below this ad
The rumors around their rematch have been floating for a few months for now but when TMZ sports tried to confirm it with Mayweather, they got an interesting reply. According to Mayweather, he wants a real fight with 'The Notorious' in 2023 but at the right price.
ADVERTISEMENT
Article continues below this ad
When this update became a buzz, McGregor took to social media and wrote, "#notInterested". 
After retiring from sports, Mayweather came back in 2017 to fight the likes of the two-division UFC champion. Since McGregor was the biggest draw days, the fight turned out to be a mega event. It did great on pay-per-view and generated millions of dollars. As a result, both fighters took back a hefty payday.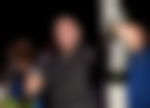 Though McGregor lost the bout, he made the biggest purse of his entire career. BoxingScene.com shared this story on its Facebook page. As soon as it circulated, it captured the attention of fighting fans.
How did fans react to the real fight call of Floyd Mayweather?
A fan wrote, "Mayweather stepping in the cage?"
Another fan wrote, "Real fight!? Then he needs the be thrown into a cage. MMA rules."
"Whomever pay 5cents to watch this is nuts! Meaningless fight", another fan wrote.
Another fan added, "You want 100 million fight him mma this time then!!!"
Another fan questioned Mayweather over his previous boxing match with McGregor. He wrote, "So the previous fight wasn't real at all.. Busted!"
Another fan wrote, "Not worth it. Mayweather is doing it for the money only."
ADVERTISEMENT
Article continues below this ad
Another fan asked Mayweather, "He wants a real fight then should give some rematches to people like Oscar Dela Joya Manny Pacquiao or maybe even sugar Shane Mosley."
"He must be running out of money! Don't do it", another fan wrote.
Watch This Story – Top 5 Fights on Which Boxing Fans Would Pay Anything to Watch …
ADVERTISEMENT
Article continues below this ad
What do you think of this real fight proposal by Mayweather? Let us know in the comments below.