"Me and My Wife Thinks That Struggle Is Good and Beautiful if…": Mike Tyson Drops Truth Bomb on Podcast Guest During 'Know It All' Conversation
Published 01/28/2023, 4:30 PM EST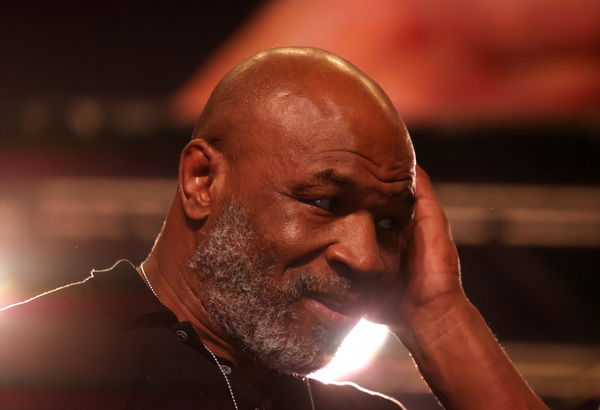 In a recent episode of "Hotboxin' with Mike Tyson," the legendary boxer and his guest, rapper Swizz Beatz, had a thought-provoking conversation about the value of struggle and the importance of always being open to learning and growth. 
The two shared their personal experiences and insights on how struggles can shape a person and lead to growth and success.
Tyson shared his belief that struggle can be good and beautiful if it leads to the accomplishment of one's goals or something close to it. Swizz spoke about his journey, from riding on a bus with toys under the seat to performing at Woodstock, and how the struggles he faced along the way helped shape him into the person he is today. 
ADVERTISEMENT
Article continues below this ad
Mike Tyson believes struggle is necessary in life
Tyson explained that it was the struggles he went through in life that taught him valuable lessons and made him stronger.
He said, "I and my wife thinks that struggle is good and beautiful if you accomplish your goal or something close to it."
He emphasized that it's not just about achieving the goal but also the journey and the struggles that one goes through to achieve it.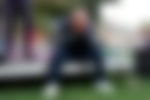 Swizz Beatz echoed Tyson's sentiment, noting that he is always striving to learn and grow as a person. He shared that he travels frequently to expose himself to new experiences and ideas and that he makes a point of passing this mindset on to the next generation.
The rapper also mentioned that he believes that one should never stop learning, even if they've achieved a certain level of success because there's always something new to learn.
He said "I am still a student, I see people who act as if they know it all but you stop living when you stop learning. I am open to new things, that's why I travel so much. I am also passing the info down to new kids."
ADVERTISEMENT
Article continues below this ad
Understanding the value of efforts and learning: Swizz Beatz edition
The conversation also touched on the concept of desensitization, with Swiss saying that he tries to avoid becoming too jaded by the constant stream of information and experiences in today's world. Instead, he chooses to remain open to new things and to continue learning and growing as a person. He acknowledged that it's easy to become desensitized to the world around us, but it's important to make an effort to remain curious and open-minded. 
Tyson and Swiss's conversation serves as a reminder that struggle, growth, and learning are key to a full and meaningful life. No one has all the answers, and it's important to remain curious, open-minded, and willing to take risks to achieve our goals and make progress. 
ADVERTISEMENT
Article continues below this ad
Their message is that, even though the struggle may be difficult, If it leads to the accomplishment of one's goal or something close to it, it's worth it. This is a powerful message that can inspire people to embrace their struggles and see them as opportunities for growth and progress.
Watch This Story – Boxing News Round-Up (Jan 17, 2023): Mike Tyson Praises Davis, Chris Eubank Jr. Blasts Out Conor Benn, Jake Paul Responds to KSI and More