'Me Dad Would Rip His Heart Out and Feed It to Him': Tyson Fury Predicts Jake Paul's Fate Against His 60-Year-Old Dad John Fury in Bare Knuckle Fight
Published 11/29/2022, 11:00 AM EST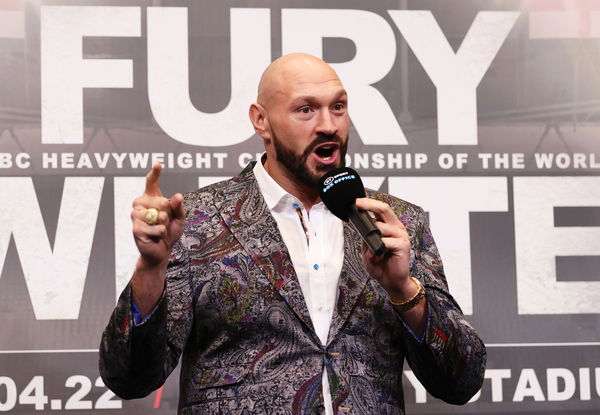 WBC heavyweight champion Tyson Fury thinks his father John could easily get the better of YouTuber turned-boxer Jake Paul in a bare-knuckle fight. Paul and John recently got into an altercation following Tommy Fury's bout at the Global Titans event in Dubai.
The confrontation was one straight out of the book with John calling out Paul on the spot. Moreover, he even removed his shirt and challenged 'The Problem Child'. Despite Paul not engaging too much with the Fury, many have speculated how a match between the two would fare out.
ADVERTISEMENT
Article continues below this ad
Tyson Fury predicts Jake Paul's chances against his father
Tyson certainly thinks that his father would beat Paul in ways he could never imagine.
In an interview with Ariel Helwani on The MMA Hour, Fury was asked about the outcome of a potential fight between Paul and John. He then picked his father and proposed that the two should fight in a bare-knuckle boxing match.
"I think me(my) dad would rip his heart out and feed it to him and the man is nearly 60 years old. I think me dad and Jake Paul should have a bare-knuckle fight but like to the end. That would be a spectacle and I would give $100 to see it Pay-per-view." said Tyson.
Tyson Fury Refuses What May Have Been the Largest Commerical Proposition of His Life
Although John is 60 years old while Paul is 25 years of age, Tyson thinks his father would still beat Paul in a bare-knuckle fight. However, this might be a little far-fetched considering John's age and Paul's recent displays of growth in boxing.
John Fury calls out Jake Paul following their altercation
In the aftermath of the altercation, John did not hold back in criticizing Paul. In an interview with Daily Mail UK he stated while Paul had a lot to say from the outside, he was afraid of Tommy and did not even get in the ring when he was called out.
"He showed he didn't want to fight Tommy, he wouldn't even get in the ring. He was terrified, he kept walking backward, coming out with all sorts of rubbish. The kid doesn't want to fight Tommy, it's going to be another Tyson  AJ with him." said John
ADVERTISEMENT
Article continues below this ad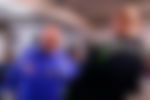 The Furys look very confident in their chances against Paul. Moreover, a fight between Paul and Tommy could be on the horizon with this altercation heating up the tensions between the two rivals.
WATCH THIS STORY: Boxing News Roundup: (November 17, 2022). Logan Paul Dismisses Tate Fighting His Brother, Talks About Jake Paul vs. Tommy Fury, and More
ADVERTISEMENT
Article continues below this ad
Who do you think will win a bare-knuckle fight between Paul and John? Let us know in the comments.