Meet Rylie Garcia – The Daughter of Ryan Garcia
Published 01/02/2021, 6:47 AM EST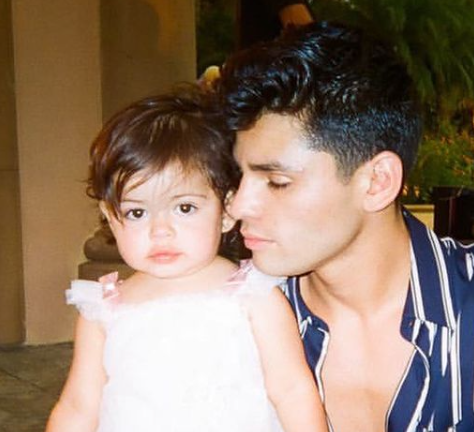 Ryan Garcia will try to grab the WBC Interim lightweight title as he plans to dismantle Luke Campbell in their upcoming main-event clash on January 2.
Riding on a 20-fight win streak, Ryan Garcia is yet to face a defeat. He is a KO specialist with 17 knockouts under his belt. However, the 22-year-old also has a separate identity, which he tags as his primary one.
Despite being a global superstar, Garcia is a family man and prefers spending time with his loved ones in leisure.
ADVERTISEMENT
Article continues below this ad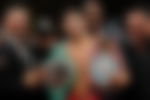 While fans are aware of Garcia's boxing accolades, not everyone knows about his family. Here's everything to know about Garcia being a father before he puts the cap of a boxer.
Ryan Garcia- A father
Ryan Garcia and Catherine Gamez gave birth to their first child- Rylie Garcia in March 2019. Garcia called it a life-changing incident as Rylie came into his life.
However, the boxer parted ways with Catherine after Rylie's birth and didn't disclose the exact reason. In an interaction with Daily Press, Garcia revealed how being a father changed his life.
 "It's been an incredible year. Before my daughter was here, I didn't know what to expect. I guess it's cliche to say, but right when I saw her, I knew my heart belonged to her. There was nothing else in the world that mattered. She controls me now. She's my queen," said the WBC silver lightweight champion.
Garcia is now reportedly dating Drea Celina, and the couple is expecting another child. Drea is currently pregnant and in a few months she and 'KingRy' will welcome a child into the world.
ADVERTISEMENT
Article continues below this ad
Apart from his children, 'KingRy' is very close to his family. He hailed them as his sole support system. Garcia connected with DAZN to shed light on his family's role in bringing him inside the boxing ring.
ADVERTISEMENT
Article continues below this ad
He said, "My family just being there, it's just, a comforting feeling. They have been there my whole life. They have been on this boxing journey with me. They have been through hell and back for me. They gave up everything to pour it into my boxing."
Ryan Garcia has been a successful boxer till now, and his charismatic persona has also made him a global sensation. But there's a strong family man inside him that has molded him to be a strong fighter as well.