Mike Tyson Admits Floyd Mayweather and LeBron James Are the 'Easiest Targets in Sports'
Published 12/24/2020, 7:54 AM EST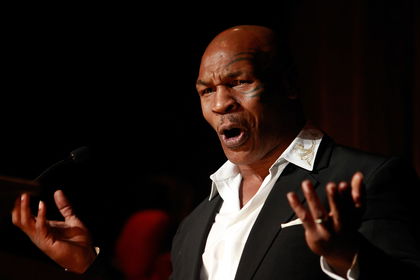 ---
---
Many athletes in this world have to face unnecessary criticism from fans and fellow athletes. No matter if they reach the pinnacle of their sport, they're still bound to be put down. Mike Tyson, the former heavyweight supremo of boxing, shared his notions on this vital juncture.
ADVERTISEMENT
Article continues below this ad
Tyson was in an interview with Sports Illustrated, where he talked about Floyd Mayweather and LeBron James, who receive immense backlash from enthusiasts of their respective sport.
"There's no doubt about him (James), (and), Floyd Mayweather,"
ADVERTISEMENT
Article continues below this ad
"There are people who expect perfection from someone who's not perfect, the training is harder than the game so people really don't know how difficult it is.
"You don't know how many great basketball players they are, they still don't become constant stars," he added.
Tyson believed that athletes who stay on top are bound to be criticized. Being a top-notch athlete like Floyd Mayweather or LeBron James offers rewards in bulk, but at the same time, brings in a fair share of backlash. He admitted to this being a part and parcel of the sport, but there's nothing anyone can do about it.
"This is something we have to handle even though we know that bothers us, it deflates (our) ego a little bit because we want to be perfect as well this is just not how it goes," concluded Tyson.
Floyd Mayweather and LeBron James are cited as legends of their respective sport. They've stayed on top of their games throughout their streak. Even after having such decorated careers, the two have been prime targets of the sporting universe.
Read – Mike Tyson Recounts the Time When He Gave Away His Expensive Bentley
Mike Tyson recalls moments when he got criticized
Mike Tyson rose to stardom in no time. At age 20, he ruled the heavyweight division of boxing. As famous for his antics inside the ring, he was equally known for his actions outside. Biting off Evander Holyfield's ear in a boxing match to chasing his promoter Don King on the Miami freeway, 'Iron' has seen it all.
ADVERTISEMENT
Article continues below this ad
In the above interview, he claims to have never been affected by his critics, even though he had a worse experience with such criticism. He laughed off on at a point where he asserts attacking his critics. But Tyson never took it to heart and continued with what it destined him to achieve.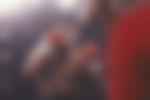 Tyson is truly one unpredictable personality of the combat sports world. He recently fought Roy Jones Jr. in an exhibition fight and eyes more such exhibition bouts.
ADVERTISEMENT
Article continues below this ad
What do you make of Tyson's statement on Floyd Mayweather and LeBron James?