Mike Tyson Admits He Lost 110 Pounds Using Psychedelic Toad Venom
Published 08/16/2021, 8:08 PM EDT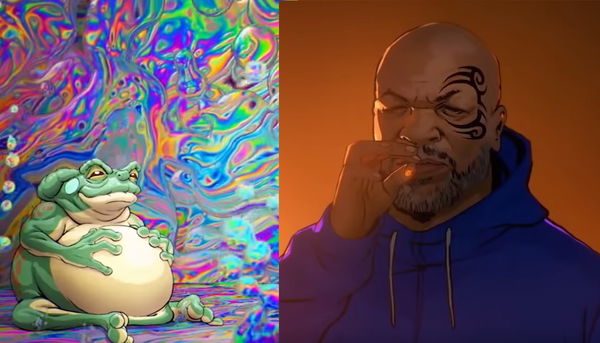 ---
---
Boxing icon Mike Tyson has been vocal about his experiences with psychedelics. He has spoken about how it even helped him turn his life around. On the latest Hotboxin' podcast with Wayne Brady, Tyson talked about his most impactful psychedelic experience yet – 'The Toad'.
ADVERTISEMENT
Article continues below this ad
The 55-year-old said that 'The Toad' causes people to change. He added that one must be prepared to change and not be yourself anymore.
ADVERTISEMENT
Article continues below this ad
He doubled down on this by saying, "if you like who you are right now and stuff, you don't f**k with this s**t". Tyson highlighted he even lost 110 lbs after his first brush with 'The Toad' psychedelic.
"First time I did the Toad, I lost a 110 lbs man and this ain't b******t, and I fought somebody," said Mike Tyson.
Mike Tyson said that a typical Toad experience lasts around twenty minutes. However, he added, "in twenty minutes, you're going to get two thousand years of experience in your face".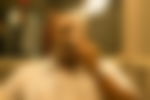 Tyson has previously spoken at length about his thoughts on psychedelics. He believes they have helped him see the other side of life and turn into a better human being.
From biting off Evander Holyfield's ear to openly talking about mental health and the importance of always having a positive outlook, Mike Tyson has come a long way in life.
Here's a deeper look at how Mike Tyson conquered his demons-
The youngest heavyweight champion's ego took over him
Growing up in Brownsville, Mike Tyson involved himself in gangs and petty thefts from a very young age. Every day, he saw people around him cause damage and scare others in the community. Right from the get-go, he started looking at fear as an effective tool that could be used to achieve things in life. He has previously talked about how instilling fear ultimately helped him become the youngest heavyweight champion.
Tyson has shared that his former coach Cus D'Amato played a huge role in his life. He set him off on the right track by assuring him that he was going to become a champion. By the time he had achieved that goal, he had internalized that nobody could come close to his level of competence.
This allowed him to secure back-to-back wins after becoming the sport's youngest heavyweight champion. However, this also built up a massive ego and self-pride.
The 55-year old has also talked about how his ego initially helped him become the biggest name in boxing and an equally big personality outside the ring. Tyson believes that as a young boxer, all he had was his ego and that is what allowed him to outperform some of the best heavyweight boxers of all time.
While his ego set the base for most of his achievements in life, he admits that it later got the better of him.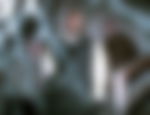 This eventually led him towards the dark side of his otherwise wildly successful career. During his prime years as a heavyweight fighter, he faced imprisonment for abuse, paid hefty fines for other crimes such as assaulting parking attendants, incurred losses inside the ring, and even filed for bankruptcy in 2003.
How Mike Tyson changed his life in 20 minutes
Despite the ups and downs in his career, Mike Tyson has always maintained a champion mindset and personality. This has always allowed him to pull himself back up even after retiring from the sport.
Today, Mike Tyson is a completely different man.
In an exclusive ESPN interview, Dan Le Batard asked Mike Tyson about how he rediscovered and reconfigured himself through psychedelics. 'Iron' said that smoking the Sonoran Desert Toad's venom put him in a strange state; he felt unconscious but he was aware, conscious, could think, and could even talk to himself through the 20 minutes long experience.
The 55-year old said that his experience led to the death of his ego. He felt like he had killed the old Mike Tyson who had once tried to bite off Evander Holyfield's ear and had spent his way into financial ruins in 2003. Once the effects of the DMT in the toad venom wore off, Tyson felt a sense of happiness and relief.
The psychedelic experience helped him realize that there are things out there that are much bigger than him. It restored a sense of humility within boxing's youngest heavyweight champion. He called 'The Toad' experience a "divine intervention" as it helped him realize who he truly is.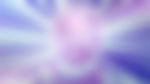 ADVERTISEMENT
Article continues below this ad
"When you think you know everything, then you realize you don't know anything," said 'Iron' Mike.
Now the boxing prodigy is undergoing a career renaissance that he said is the result of psilocybin and DMT-powered mental and spiritual exploration. Even at 55, he is still looking to continue fighting inside the boxing ring. He also shared that his psychedelic experiences are now helping him prepare for more fights inside the boxing ring.
What do you think of Mike Tyson's 'Toad' story?
ADVERTISEMENT
Article continues below this ad