Mike Tyson Badmouths Lil Wayne: "He Is Evil! He Is off the Hook"
Published 03/24/2022, 2:30 PM EDT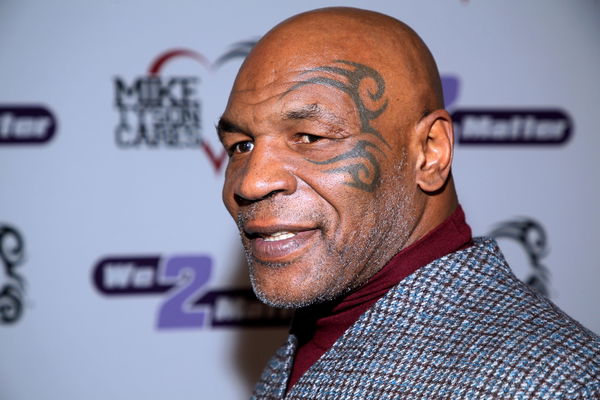 Mike Tyson has made it from scratch and the very bottom. He has come a long way and hence, he can relate a lot to the street raps. Moreover, 'Kid Dynamite' has always been fond of street culture and, likewise, he supports the same. His liking for music and hip-hop culture reflects in his lifestyle. However, he was recently seen taking a dig on Lil Wayne and calling him 'evil' in his recent podcast.
ADVERTISEMENT
Article continues below this ad
ADVERTISEMENT
Article continues below this ad
Tyson on Lil Wayne
In his recent podcasts of 'Hotboxin' with Mike Tyson', he showed his support for a former ghostwriter turned actor, Gillie Da Kid, by standing against the famous Lil Wayne, as Gillie Da Kid didn't get any credit for his work with Wayne.
Gillie Da Kid narrates his experience of ghostwriting for Lil Wayne. Likewise, he describes how he didn't get any of the credit that he deserved.
When asked if he ghostwrote for Lil Wayne, Gillie Da Kid replied, "I don't really talk about that, no more man. I've been talking about that for like 20 years.
He added, "Shoutout to all the ghostwriters, all across the world, who sit around and they write them hot songs and they deliver them to the artist and because they really get no credit, they get paid, but they get no credit."
Gillie shows his sympathy to all the ghostwriters of the world who stretch themselves writing for famous artists and make their songs famous.
After hearing this, Tyson supported his statement by mocking Lil Wayne. "Lil Wayne! Evil! Yeah, he is off the hook."
Tyson knows what it takes to be a big name in the industry. Therefore, he supports the fact that Gillie Da Kid should have been credited.
Mike Tyson and his love for hip-hop culture
'Iron' Mike Tyson is seen in alignment with many rappers of his time. He has a bond with many rappers and also shared the screen with them.
ADVERTISEMENT
Article continues below this ad
 

View this post on Instagram

 
Some of Tysons' favorite rappers of all time are 2pac Shakur and Biggie. Surprisingly, he also has Lil Wayne's name on his adored list of rappers. However, Tyson didn't appreciate the fact that Lil Wayne didn't give the credit where it was due.
ADVERTISEMENT
Article continues below this ad
Watch This Story: Mike Tyson Hugs It Out With Deranged Gunman at Comedy Club
What is your opinion on Lil Wayne's approach?