Mike Tyson Claims Cus D'Amato's Death Improved Major Aspect of His Game
Published 09/20/2021, 9:51 AM EDT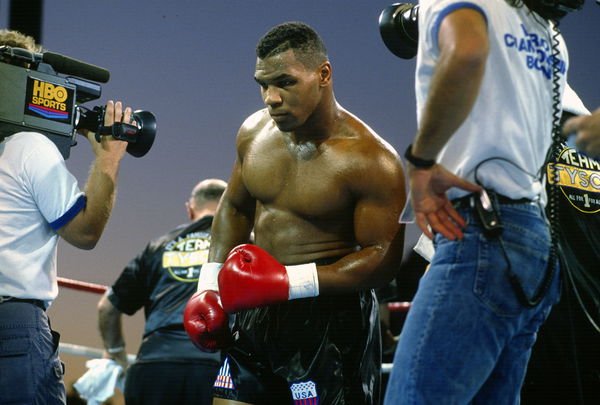 ---
---
Mike Tyson owes a lot of his in-ring success to Cus D'Amato, who had noticed a spark in young 'Iron' and later brought it before the world. Surrounded by crime and dirt poverty, Tyson's life had no agenda until D'Amato ignited the flame of boxing within him. Tyson began his pugilistic journey beside his father figure and won several accolades in the amateur circuit.
ADVERTISEMENT
Article continues below this ad
However, he lost D'Amato just before breaking into the main scene. The death clearly shocked a young Mike Tyson and enraged him to the core. This eventually came out as doom for his opponents.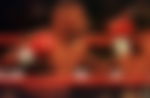 Meanwhile, Mike Tyson has also claimed to have benefited from that shocking loss. Not emotionally, but how it clearly helped him score an uncountable highlight reel of KOs in the ring.
ADVERTISEMENT
Article continues below this ad
In a chat with Valutainment, Tyson looked back to D'Amato's death and said, "I am good, I am good."
"No, it (focus) intensified"
"I don't know. My whole objective is your total surrender, your total domination. I am gonna destroy you"
Following his debut in 1985, Mike Tyson fought 15 times that year, including 3 fights in November. And as Tyson scored 15 KOs in his debut year, it alarmed the boxing world and shook several top-tier contenders. In no time, 'Iron' was the hottest prospect of the sport. Everyone feared him and the fans loved him.
However, Tyson never failed to acknowledge his lost coach for all the success he embraced in a professional career of over 20 years. Mike Tyson has always been praiseful for Cus D'Amato. While he has been honed by several elite trainers all his life, no one seems to have affected him like D'Amato.
Mike Tyson became 'Iron' under the guidance of Cus D'Amato
ADVERTISEMENT
Article continues below this ad
55-year-old Tyson's knockout power is considered the most vicious feature in the history of boxing. While several hard hitters like George Foreman and Deontay Wilder might disagree, there's no denying that Tyson's KO-wins had grabbed global attention. That said, Tyson revealed how D'Amato's suggestions helped him hone that power.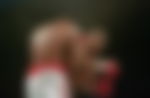 In a chat with GQ, Tyson has looked at it and said, "I developed [my knockout ability] through Cus D'Amato telling me repetitiously over and over again to do this movement and to punch with this type of bad intentions. And just to have ferociousness and mean intentions whenever you throw punches and stuff. And try and punch through your opponent, not at him." (H/T:-Sports Casting)
ADVERTISEMENT
Article continues below this ad
Aged 55, Tyson has lived the life of a star and is still an active celebrity with entertainment and business activities on board. However, his prime identity will always remain of him being an elite knockout artist.
Watch This Story: Most Dangerous Heavyweight Boxers in 2021