Mike Tyson Claims He Has an App to Cancel Those Who Try to Cancel Him
Published 05/21/2022, 2:00 PM EDT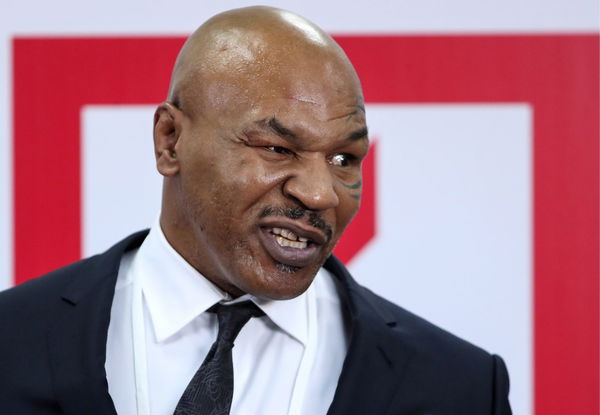 The former heavyweight champion, Mike Tyson, has some surreal experiences with people due to which he caused several controversies. Now, Tyson claims that he can avoid people who try to avoid Tyson with an app. 
In a recent podcast of the 'Hotboxin with Mike Tyson', the boxing legend came up with an unusual topic of cutting out unnecessary people.
ADVERTISEMENT
Article continues below this ad
Tyson said, "I have this new app, and people that wanna cancel me they'll say, no I'm gonna cancel you, boom!"
Moreover, he added its other benefits as well. He said, "Once you get that relevant, they protect your soul and your wallet."
It's not confirmed what kind of app Tyson is talking about. Albeit, if he uses an app, he will use it to avoid people who can cause him disturbance.
Some weird encounters of Mike Tyson with people
Tyson is a center of attraction when it comes to controversies with random people. In recent times he went through a lot of weird incidences which went viral on the internet. 
One such incident took place when Tyson visited a laughter club with his friends. Suddenly a panic moment aroused when a gunman created havoc in the club.
Surprisingly, Tyson calmed called the gunman and gave him a hug, which calmed down the gunman and made him emotional. The people around applauded Tyson for this heartwarming gesture. 
'Iron' took this incident on the internet and spread a message of love on his Twitter account. Tyson wrote, "Love conquers all."
On the other hand, one recent incident made Tyson uncomfortable with his fan. A female fan of Tyson followed him during an event.
While Tyson clicked photos with the people, she did some unusual hand gestures near Tyson's face, to which 'Iron' reacted uncomfortably. Later, Tyson asked her to avoid such actions.
ADVERTISEMENT
Article continues below this ad
Well, some of Tyson's incidences suggest that he desperately needs an app that avoids unnecessary people. It will make sure that he doesn't fall into any trouble beforehand. 
ADVERTISEMENT
Article continues below this ad
 Do you know any other incidences when Tyson went awkward about it? Let us know in the comments below.
 Watch This Story: Five Insane Facts About Mike Tyson
Edited By: Vibhanshu Kumar