Mike Tyson Claims His Wife Controls Him With Bizarre Rules: "She Put a Tracker on Me"
Published 09/18/2021, 2:03 PM EDT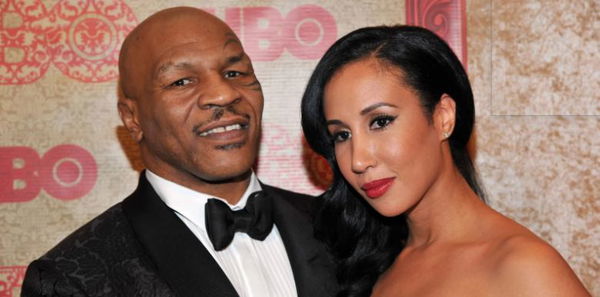 ---
---
When asked about his views on money and fame in a recent interview, Mike Tyson said that he does not care much about those things anymore. He shared that he learned the true value of humility after losing those things.
ADVERTISEMENT
Article continues below this ad
The 55-year-old said that he now understands the importance of being modest and humble at all times. He also added that his wife plays a critical role in holding him in place and not letting him sink back to his old ways.
While he wishes he could go back to the days of hitting the clubs, Tyson's wife often reminds him that he needs to conduct himself in a certain way, given his status.
ADVERTISEMENT
Article continues below this ad
Mike Tyson also revealed that he knows something that his wife doesn't. He said that his wife, Lakiha Spicer, put a 'tracker' in a new truck that she gifted to him.
"Listen my wife don't think I know she put a tracker on me, she got me a new truck and have a tracker on it. Right hand of law, my right hand.
"I know now. Why did she do that, put a tracker on the car?" said Mike Tyson.
Mike Tyson and Lakiha Spicer have had their ups and downs
Tyson admits to not always being faithful to his current wife, Lakiha 'Kiki' Spicer. He acknowledges that he regrets doing those things and has even called himself an 'idiot' for his lack of commitment.
"At that particular time I was an idiot and I believed that it was normal protocol that everyone should want to be with me. That's what I was taught in life. I didn't know people could care about you because you're really not that bad of a schmuck," said Mike Tyson.
Despite his lack of initial commitment, Lakiha Spicer never gave up on Mike Tyson. She admits to trying to step out of their relationship but says they would eventually get back together.
"I could never really get him out of my system. I would try and then we would get back with each other.
"He's the only person I was ever able to fall back in love with several times. Usually, when I'm done with someone I'm over it. I'd think I'd have him out of my system and then we'd start talking again and it was just on again," said Lakiha Spicer.
Lakiha Spicer helped Tyson through his darkest times
Mike Tyson has lived a life that most can't relate to. From joining gangs of petty thieves at age 12 to becoming the youngest heavyweight champion of all time to spending nearly 3 years in prison to becoming one of the wealthiest athletes of the time to then filing for bankruptcy in 2003; Mike Tyson has seen and lived it all.
ADVERTISEMENT
Article continues below this ad
When Mike Tyson married Lakiha Spicer in 2009, it surprised a lot of people. This raised eyebrows as the champ had married her just two weeks after the heartbreaking accidental death of his daughter, Exodus.
However, 'Iron' Mike has said that marrying Spicer is what helped him cope with the darkest phase of his life.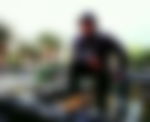 ADVERTISEMENT
Article continues below this ad
"After Exodus's death, I knew I needed to do something positive and not sit there full of anger. I married the woman of my dreams. She's not dark like me. I want to die with her," said Mike Tyson in 2012.
After retiring from the sport in 2005, Tyson had developed excessive consumption habits that led to an unhealthy weight gain. He has said that his wife supported him along and helped him recover and get back into shape.