Mike Tyson Dives Deep on Facing Adversity and Gets Brutally Honest About His Life
Published 02/12/2021, 6:39 AM EST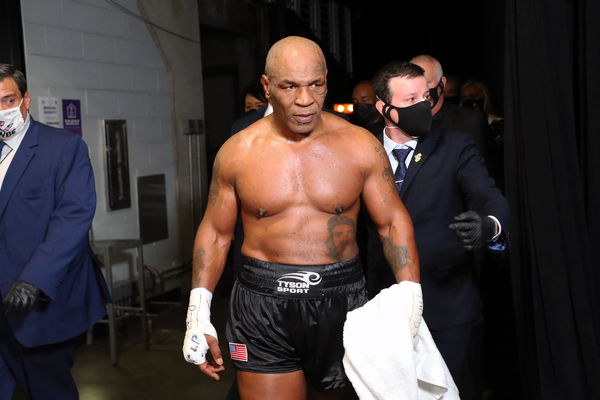 Mike Tyson, once the heavyweight world champion, was doomed into controversies several times in his career. He had to fight his way through the tough days to reach where he is at today. Even today, he never hesitates in talking about his past.
Coming off from a troubled childhood, Tyson became a global sensation within the early days of his boxing ride. He became the youngest heavyweight champion ever and earned global fame alongside riches.
However, he lost all of it later and had a battle within himself to revive his name in front of the fans. That said, 54-year-old Mike Tyson opened up on facing so many adversaries in his life.
ADVERTISEMENT
Article continues below this ad
In his recent podcast, 'Iron' Mike revealed how he learned from his mistakes and transformed himself into an even stronger person.
"In many occasions that had happened and then I had to learn from that and prevent it from happening again because like you mentioned adversity and the only thing adversity do is make the weak weaker and the strong stronger And I decided to be on the stronger side of the adversity," said Tyson.
Not only that, but Tyson also claimed that he had achieved everything he had foreseen in life. There's no denying that Mike Tyson has strong will power, and he billed it as a reason behind his unparalleled success.
Tyson continued, "I never gonna not accomplish what I want to accomplish. You know why because I am willing to die to accomplish what I want to accomplish. My life means nothing. Maybe it's my ego for fame. And what it is, but that's the only thing that matters."
'Iron Mike' seems to have maintained this even after his retirement.
What's next for Mike Tyson?
Aged 54, Tyson has staged his boxing return against Roy Jones Jr. on November 28 at the Staples Center. It was an exhibition battle, but Tyson showcased a prime display of his boxing skills and vowed to accept more such challenges in the future.
ADVERTISEMENT
Article continues below this ad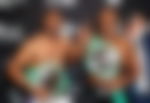 A trilogy battle against Evander Holyfield is also possible. However, Tyson also has a podcast and his own cannabis ranch to look after. He also has several more ventures. Despite hitting his dotage, Mike Tyson continues to be a relevant persona of the boxing world and will continue to be so till his last breath.
ADVERTISEMENT
Article continues below this ad
Do you think Mike Tyson's life and career is one of the most inspiring tales in boxing history?