Mike Tyson Educates Ryan Garcia About the Real Pressure In Boxing
Published 02/02/2021, 5:10 AM EST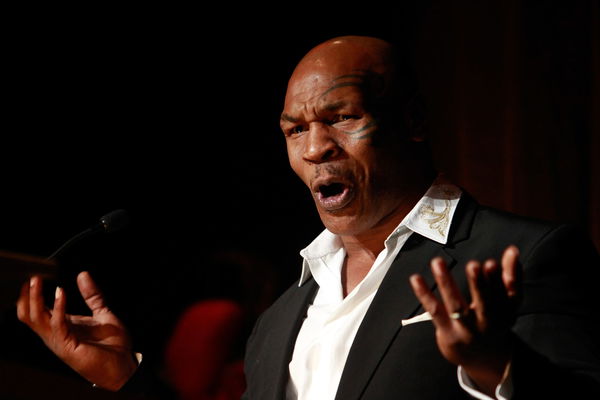 Legendary boxer Mike Tyson has offered advice to young superstar Ryan Garcia. The former champion gave Garcia a reality check and reminded him what the actual pressure is, giving an insight into how he feels before fighting.
ADVERTISEMENT
Article continues below this ad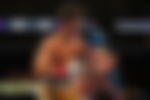 Garcia has been in the news ever since his victory over Britisher Luke Campbell. The undefeated fighter has trashed-talked everyone in the division. However, Tyson has now shared his advice to him.
ADVERTISEMENT
Article continues below this ad
The two spoke about it when 'Kingry' joined Mike Tyson on an episode of 'Hotboxin with Mike Tyson'. When speaking about pressure, 'Iron Mike' said, "Pressure is an interesting scenario psychologically. Because when you think of pressure, you think of a guy who punches you a lot and…. That's not pressure."
Tyson then explained what pressure is. "Pressure is the thought of being hit. Which is a million times worse than actually being hit." In a sport where head injuries and related complications are a common theme, we can see where Tyson is coming from.
As you can expect, Garcia agreed with it and the pair discussed how bizarre the thought of it is. For Garcia, it will be even worse, since he is still undefeated. And in boxing, an undefeated fighter losing his 'O' is always a massive deal.
READ: How Floyd Mayweather Is Helping Terence Crawford and Errol Spence Jr. to Bury Boxing

Mike Tyson and Ryan Garcia share how they feel pre-fight
Both fighters have enjoyed their success in the sport in their own way. They both show their confidence ahead of their fights. However, both fighters admitted to feeling this pressure in their changing rooms.
ADVERTISEMENT
Article continues below this ad
Garcia said he questions why he takes part in the sport and why would anyone else do this, while Tyson said he was a wreck in his dressing rooms. However, he said that as soon as he would walk out, he would become a God.
Garcia got firsthand experience of this on January 2 when Luke Campbell knocked him down for the first time in his career. However, he dealt with it like a champion and fought back to win. However, this pressure could only increase because of that.
ADVERTISEMENT
Article continues below this ad
What do you make of this advice from Mike Tyson to Ryan Garcia? Do you think it will help the young super-star combat the pre-fight pressure?