Mike Tyson Explains How His Children Use Their Education Against Him: "It Bothers Me Sometimes"
Published 04/19/2021, 5:00 PM EDT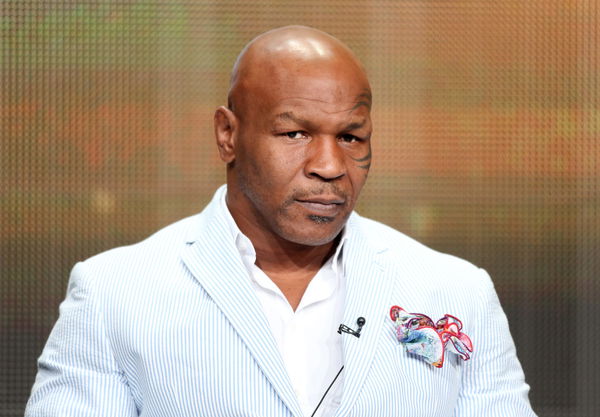 ---
---
Mike Tyson had a very brief relationship with education as he was always focussed on the 'sweet science' and became a boxer at an early age.
ADVERTISEMENT
Article continues below this ad
When he was just 20, Tyson was already the Heavyweight Champion of the world. Meanwhile, he suffered a troubled childhood and teenage due to abject poverty.
So, education might have been a luxury that he couldn't afford. However, Tyson's impeccable in-ring dominance saw him become a legend, and using that fortune, he sent his kids to school and gave them a proper education.
ADVERTISEMENT
Article continues below this ad
Meanwhile, Mike Tyson has also claimed that his kids read better than him and he appears bothered with it. In his recent podcast, the heavyweight boxer connected with NFL elite Terrell Owens and talked about his children's education.
"My kids are 13 and 14, and they read better than I do. It bothers me sometimes. 13-12, f*** reading Shakespeare and still it bothers me," said Mike Tyson.
He added, "They used that to me, all the stuff they learned, but the stuff that they learned in the school and that's not a good guy. And I sent them to the school to tell them that I am a bad guy"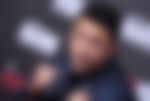 Mike Tyson's controversies and scandals may have left a dent on his legacy, allowing several critics to throw dirt in his name; however, his astounding tale of rags to riches is a source of inspiration to people all over the world.
What's more, it is one such thing that no critic can take away from the heavyweight great. Aged 54, Mike Tyson continues to inspire people with his actions just as much as when he was in his prime, if not more so.
What's next for Mike Tyson?
After achieving all that there is to achieve in boxing, Tyson returned to action in his dotage against Roy Jones Jr. and put forth an incredible showdown. It paved the way for several retired boxers to come back to the squared circle.
ADVERTISEMENT
Article continues below this ad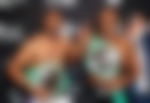 Following Tyson and Roy Jones Jr, Evander Holyfield, Kevin McBride, and Oscar De La Hoya have also announced their returns. So, it's safe to say that Mike Tyson introduced a new wave to the sport.
Although exhibition bouts have been frequent, Tyson seemingly re-introduced it to the modern era. Thus, he is still a role model to millions and will remain so in the coming days.
ADVERTISEMENT
Article continues below this ad