Mike Tyson Explains Why He Never Kills Anything Anymore
Published 09/30/2021, 6:15 AM EDT

Follow Us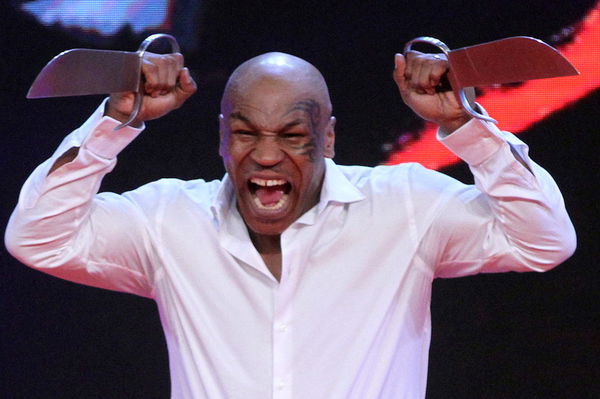 As a young boxer in the late 1980s, Mike Tyson was a nightmare for most other boxers. He instilled a sense of fear in the minds of his opponents right from the get-go. This fear stemmed from the fact that he stepped into the ring with a dark determination to hurt the man in the opposite corner.
Tyson's ferociousness, vicious knockout power, and unconventional movement set him apart from the rest of the division.
Mike Tyson is not in his prime anymore. However, as fans saw in the Roy Jones Jr fight, he still fights better than most his age. The 55-year-old is now deeply in touch with spirituality and is determined to learn from his past experiences.
ADVERTISEMENT
Article continues below this ad
On his 'Hotboxin' podcast, Tyson recently shared that he is invested in the concept of reincarnation. He then that he does not even hurt insects; Tyson added that he sees a reflection of his own mother in bugs and spiders.
"I could, I'm pretty invested in that. If I look at a bug or a spider, that could make me think that could be my mother saying "Hey Mike, it's me, Mike, look it's me.
"So I never kill anything anymore," said Mike Tyson.
Both Mike Tyson and Tyson Fury want to fight each other
In a recent interview, Mike Tyson shared that he is not yet ready to hang up his glove just yet. He revealed that he plans on fighting his old rival Lennox Lewis and then even wants to fight his "buddy" Tyson Fury.
When asked if he was serious about fighting Fury, he replied in typical Mike Tyson fashion – "I'd fight a lion if the price is right".
Turns out, this idea is not as crazy as it sounds. Even Tyson Fury thinks this is a great idea and has previously also talked about a 'past vs present' showdown.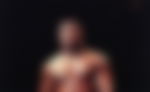 Fury highlighted that he would "love" to fight boxing legend Mike Tyson in an exhibition match.
"I love watching Mike fight, his comeback was amazing and I would love to fight Mike in an exhibition.
ADVERTISEMENT
Article continues below this ad
"If the December fight with Dillian Whyte doesn't happen, I would love to fight Mike in an exhibition.
"Tyson vs Tyson, past vs present, there is so much fun to have out there in this game," said Tyson Fury.
Would you pay to watch these two fight?
ADVERTISEMENT
Article continues below this ad