Mike Tyson Expresses Desire to Get Into a Street Fight: "I'm Just Looking for Somebody to Clock"
Published 08/24/2021, 8:51 PM EDT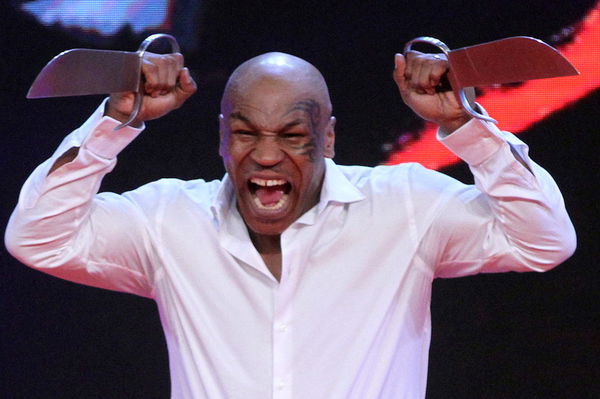 ---
---
Mike Tyson has lived an extremely eventful life. Growing up in Brownsville, he saw people around him scare, threaten and damage others in the community. From a very young age, he saw fear as a tool for establishing control over everything in life. He used this mindset in the ring as well and that eventually helped him become the youngest heavyweight world champion.
ADVERTISEMENT
Article continues below this ad
The champion in Mike Tyson is still active. Even at 55, he still looks forward to competing professionally and fighting some of the best in and around his age range. On a recent Hotboxin' episode, 55-year-old Mike Tyson said that he looks forward to getting into a street fight He pointed out that
ADVERTISEMENT
Article continues below this ad
"I wanna get into a street fight, I want somebody to brawl with me. I know that sounds crazy huh?
"My wife is always yelling at me and stuff, I'm just looking for somebody to clock," said Mike Tyson.
Mike Tyson has admitted to being involved in over 400 street fights throughout his youth. However, his infamous street brawl with former pro-boxer Mitch Green tops the list.
When Mike Tyson and Mitch Green brought the ring to the streets
Mitch Green is most commonly known for going the distance and losing to the heavyweight champion in the boxing ring in 1986. Two years after settling scores, the rivalry between Tyson and Green escalated to a whole new level. One early morning in 1988, the two heavyweights clashed in a full-on street fight.
On his Hotboxin' podcast, Mike Tyson talked about what actually went down between the two.
ADVERTISEMENT
Article continues below this ad
"He [Green] started talking and saying, 'What the f**k you doing in my hood?' Then it was on from there. Right in the street [we fought]. Real quick.
"I dropped him a couple of times, but he was high on angel dust [PCP] so he kept getting back up! Just like Friday the 13th f*****g Michael Myers s**t! Boom, I knock him out cold! He keeps getting back up. I'm like, 'f**k!'" said Mike Tyson.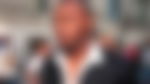 Tyson shared that he considered exiting the street brawl after dropping Mitch Green multiple times. However, as he was about to head out, Green approached his Rolls Royce and broke off the side mirror. This enraged Tyson once again. He shut the car and stepped out.
"I got out of the car, I went out of the car and I said, 'Excuse me one minute', I hit Mitch and Mitch went down and he bent over and I grabbed his head and I hit him one time and his head hit the floor. The concrete. Boom!"  Tyson added.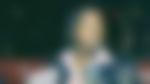 He highlighted that he stopped hitting Green as more people had gathered around and that forced him to leave.
In 1997, Mitch Green filed a $25 million lawsuit on Mike Tyson over injuries that he had suffered during their street fight. However, the former boxer received $45,000 for 'pain and suffering' and not the 'alleged assault and battery' in the $25 million lawsuit.
ADVERTISEMENT
Article continues below this ad