Mike Tyson Fails to Make It to Frank Warren's Top Ten List: "He Was Sodding Around, Dru***** It and Boozing, Went to Prison"
Published 11/20/2020, 8:01 AM EST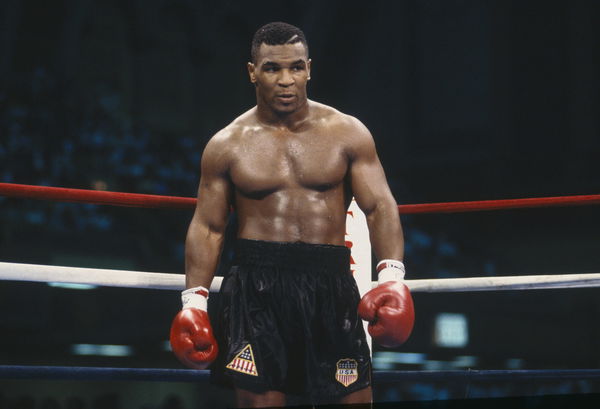 Hardcore boxing fans will seemingly bill Mike Tyson amongst the elite of the sport. There is no denying that he is one of the greatest to have ever laced up a pair of boxing gloves. However, Frank Warren is not considering him amongst his list of top-ten heavyweights.
ADVERTISEMENT
Article continues below this ad
Although he admires Mike Tyson for his achievements at a young age, Warren believes Tyson couldn't prove himself on the big nights of his career. Having faced 6 defeats in 58 fights, Tyson has witnessed both the highs and lows. However, he has always been regarded as an intimidating persona. Excluding all the records and achievements, Tyson has always had a killer instinct within himself.
ADVERTISEMENT
Article continues below this ad
Warren recently compared Tyson with the active undefeated heavyweight, Daniel Dubois. As per the Brit promoter, Tyson had the potential to be the best. But given certain personal mishaps, Warren chose not to tag him amongst the greatest.
Speaking with Talk Sport, Warren said, "Mike Tyson when he was young and first got into boxing, he was exciting. A bit like Daniel Dubois in some ways, he sort of captured the public's imagination in devastating style. He won a world title and everybody was talking about him. For me, he was one of the most exciting young heavyweights. However, he doesn't get in my top ten because he just did not last the course. He was sodding around, drugging it and boozing, went to prison. He just didn't do it for me."
Frank Warren doesn't credit Mike Tyson for a lot of wins
Despite having turmoils in his personal life, Tyson has had a glorious professional run. He has beaten some of the best heavyweights in his journey. However, Frank Warren seems hesitant to give him credit for that.
According to Warren, Tyson had intimidated most of his opponents before the fight but couldn't do so against the best. Thus, Warren believes that 'Iron' Mike could have never beaten Sonny Liston, George Foreman, or Muhammad Ali in their prime.
ADVERTISEMENT
Article continues below this ad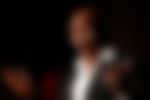 Warren said, "A lot of the fights that he had, he beat the guys before they got in the ring. He was a street guy, most guys in boxing come from the streets, and he had the beating of them. But he could never intimidate Evander Holyfield, and he didn't intimidate Buster Douglas."
Warren added, "As a young man he was very, very exciting and you've always got those fights that you think about. At his best, would he have beaten Muhammad Ali at Ali's best? They would always have been great fights. But I don't think he would've beaten Sonny Liston, I don't think he'd have beaten [prime] Larry Holmes, I don't think he'd have beaten Ali, I don't think he'd have beaten Joe Frazier and I certainly don't think he'd have beaten George Foreman."
ADVERTISEMENT
Article continues below this ad
Meanwhile, Tyson will return to action on November 28 against a seasoned Roy Jones Jr. in an eight-round exhibition fight. It will be alluring to see whether Warren's remarks leave an impact on Tyson's performance.