Mike Tyson Fails to Name His Mount Rushmore of Boxing Greats – Details His Relationship With the Media
Published 12/27/2020, 4:34 AM EST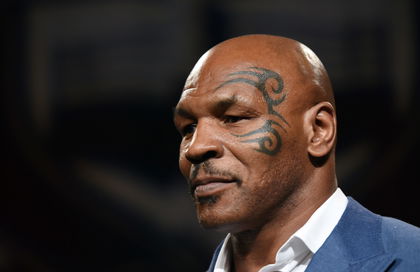 ---
---
'Iron' Mike Tyson had several bad stints with the media during his prime reign in boxing. He was known as a brashy superstar who often lost his calm during pressers and media interactions, which garnered a lot of ill fame on him.
ADVERTISEMENT
Article continues below this ad
However, Mike Tyson always had it real and never ran away into a different persona, becoming one of the most controversial athletes of all time.
Media houses loved running Tyson's stories, which had controversy and human-interest. While the boxer's athletic accolades took a back seat, his personal life became the center of talks frequently.
ADVERTISEMENT
Article continues below this ad
Several people called it the bad-publicity and accused Tyson of manipulating the media in his favor. But a 54-year-old Mike Tyson claims to have never done any of that. He recently connected with djVlad to talk about several aspects of his life.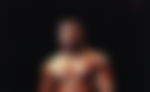 That said, Tyson also shed light on his favorite boxers and how he dealt with media back in those days.
Speaking on the latter part, 'Iron' said, "I have never manipulated the media. I have always proved at certain times that I am smarter than they are or smarter than they believed that I am."
Tyson often got angered by media tactics, and he even flamed the same openly. It further painted a bad-image of him in front of the media, which people discussed for a brief period.
Mike Tyson and his Mount Rushmore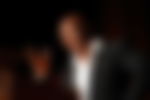 Surprisingly, Tyson couldn't set up his own Mount Rushmore in boxing. He had several idols to look at. However, Mike Tyson couldn't just pick 4 of his favorite punchers.
While Tyson had revealed Muhammad Ali as one of his idols in the past, we might struggle to know the other 3 of his Top-4 boxers.
ADVERTISEMENT
Article continues below this ad
When asked to state so, the heavyweight stalwart replied, "Too many, can't do it. You know you out those four guys in Mt.Rushmore, right? Put them up and go like this and now you see 'Oh M**** F*** should be up there"
ADVERTISEMENT
Article continues below this ad
Tyson had several glorious moments in his life, but some of them got overshadowed by his controversial lifestyle. Meanwhile, he is still a global sensation who grabs headlines with all his activities.